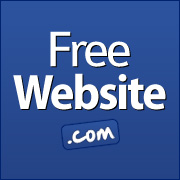 New York, NY (PRWEB) October 03, 2012
The website pros at FreeWebsite.com released a new article today about how using a free website builder to create a website can be a complicated, time-intensive endeavor. In the article, FreeWebsite.com suggests free done-for-you websites as an easy alternative to website builders.
"Website builders can give you a decent starting point for your website," said FreeWebsite.com CEO, Jeff Spicher. "But the drawback is that you still have to do all the work yourself and actually build your site. It can take a lot of time to create a nice-looking site that way, especially if you're not very experienced with website builders."
In the article, FreeWebsite.com discusses the various drawbacks to free website builders, and offers readers a simpler alternative to getting online with a free "done for you" website.
"You can get an amazing website without having to build it yourself," said Spicher. "We take all the work out of getting a website, because our designers will actually build your entire site for you."
To read the article, visit http://www.freewebsite.com/free-website-builder/
About FreeWebsite.com:
FreeWebsite.com breaks down barriers to website ownership by providing attractive, easy to maintain websites, complete with content, at a low price. To learn more, visit FreeWebsite.com.