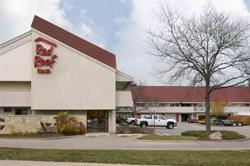 Chicago, IL (PRWEB) October 08, 2012
Paramount Lodging Advisors Sells Red Roof Inn Chicago - O'Hare Airport in Arlington Heights, IL. The 136-room, two-story hotel is located at the intersection of N Arlington Heights Road and E Algonquin Road, a short distance from the I-90 Jane Adams Memorial Tollway. Four Apart LLC acquired the property from the seller, FMW RRI NC LLC, and will continue to operate it as an independently owned and franchised Red Roof Inn.
"Hotel investment opportunities in Chicago and the surrounding suburban markets always garner an especially high level of buyer interest," commented Senior Associate Adam Montufar who exclusively represented the seller. "The combination of brand and location made this hotel particularly attractive to both local investors as well as those looking to establish an ownership presence in the greater Chicago-land area."
About Paramount Lodging Advisors
Paramount Lodging Advisors is a hotel brokerage and advisory firm specializing in the asset management, debt and equity placement, and transaction of hospitality assets across the United States, Canada, & Europe. For more information about Paramount Lodging Advisors, and to see hotels currently on the market visit http://www.paramountlodging.com