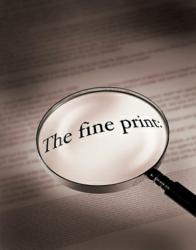 We see the mis-selling of swaps as no different to any other product that innocent people are being mis-sold by the banks and financial institutions
Morley, Leeds, West Yorkshire (PRWEB UK) 3 October 2012
The problem with the mis-selling of swaps was initially spotted by The Sunday Telegraph and Daily Telegraph who then managed to attract the attention of the FSA who realised that there was most certainly mis-selling going on by even the largest of Banks and financial establishments.
"We see the mis-selling of swaps as no different to any other product that innocent people are being mis-sold by the banks and financial institutions", said a spokesman for Chargeback Claims. He continued, "Therefore we have set up a service in order to specifically help people who have been mis-sold swaps to be able to fight back and more importantly to get their money back!"
Chargeback Claims have surprisingly decided to add this service on completely the same terms as their other services which effectively means no risk at all. If Chargeback Claims do not win the claim on behalf of the client, then there is absolutely no fee. This means that people who have mis-sold swaps can start a claim to get their money back without worry of getting into either further financial difficulty.
"We believe that anyone mis-sold a swap should be able to start action against the bank or institution that sold it to them, regardless of whether they can afford to or not." Said the spokesman for Chargeback Claims, "Therefore we charge no upfront fees meaning that no matter what your financial status, you can make a claim. That's great news for everyone who has been mis-sold to and bad news for the banks who think that they can get away with this! We are offering a service to everyone to get compensation and to make it clear to banks that they cannot get away with this sort of behaviour!"
Chargeback Claims offer a service which takes the majority of stress and paperwork out of the clients hands, meaning that the process is expedited and made as simple as possible. They even have an online claims tracker which allows you to monitor the progress of your claim and as they are regulated by the Ministry of Justice and are members of the Association of Regulated Claims Management Companies, you know that you are in safe hands.
The company offers free advice on whether clients have a claim or not and can weigh up a claim on their freephone number, 0800 043 1914.