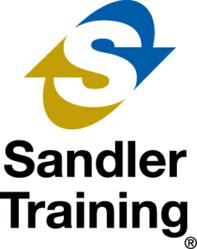 This program is about getting better at building a great pipeline through improved prospecting techniques.Sellers don't have to like prospecting but they certainly need to get good at it.
Lone Tree, CO (PRWEB) October 04, 2012
The sales training program titled "No Pressure" Prospecting is being held at the Sandler Training Center in Lone Tree, CO on Wednesday October 17th at 9am and is open to the public. Sandler Training is launching this "life skills" based program to support the changing landscape of what is required to succeed in prospecting and generating new business leads.
"The way we buy has evolved greatly over the last few years," says Sandler Training President Chuck Terry, "We are offering this program because the way we go about selling and prospecting to generate new leads has just not kept pace. This program challenges the traditional rules of prospecting and teaches participants a more effective approach that is more in tune with changing times."
Founded in 1967, Sandler Training serves businesses of all sizes with short- and long-term developmental programs that offer continuous coaching, reinforcement and support for sales professionals. This novel philosophy of "reinforcement training" was developed by David Sandler, considered one of the most innovative sales trainers in America.
The Lone Tree Training Center is located at 9233 Park Meadows Blvd. and can be reached at (303) 734-7161 or on the web at http://www.salesgrowthmd.sandler.com.