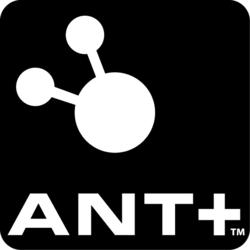 ANT+ has made it possible for us to bridge the gap for integrating wireless technology into the medical sector.
Kananaskis, Alberta (PRWEB) October 02, 2012
ANT Wireless ("ANT" http://www.thisisant.com), a division of Dynastream Innovations Inc., today announce the 2012 ANT+ Alliance Award Winners presented at the company's fifth annual ANT+ Alliance Symposium, hosted in Kananaskis, Alberta.
The ANT+ Awards recognize the significant efforts and/or ANT+ enabled products released by member companies over the past year. All winners demonstrate exceptional use of and commitment to both the ANT+ brand and its proven interoperable technology.
Summarized Rod Morris, Vice-President, ANT Wireless, Dynastream Innovations Inc., "Each one of these deserving recipients has gone above and beyond in their respective categories, demonstrating their commitment to ANT+ and leading the way in wireless sensor technology. We are proud to acknowledge our members in front of their industry peers and we commend their efforts for ANT+ innovation."
"We are very proud of our relationship with ANT+ and the innovations that have evolved as a result," said Thomas Søderholm, Business Development, Nordic Semiconductor. "To be recognized as the ANT+ Premier Developer really emphasizes how this relationship has flourished over time and we look forward to many more years of collaboration and innovation."
Added Market Pioneer Award Winner, Ken San Vincente, Engineering Product Lead, Dexcom Inc., "ANT+ has made it possible for us to bridge the gap for integrating wireless technology into the medical sector. The easy 3rd party adaptation ANT+ offers creates greater market opportunity and we're excited to continue expanding in the medical segment."
Further supporting the integration of ANT+, Rajeev Rajan, Senior Director, Qualcomm Life adds: "ANT+ has been pivotal for enabling connectivity important to the fitness and wellness sectors from a mobile perspective by facilitating access to key data. We're extremely grateful and appreciative for the recognition as Mobile Innovator."
Award Winners:
ANT+ B2B Leader - North Pole Engineering npe-inc.com
After closely aligning many fitness clubs, organizations and institutions with the ANT+ ecosystem and Alliance, North Pole Engineering is the Business-to-Business leader for their constant efforts in collaboration and the creation of new business opportunities.
ANT+ Keener: Body Bike bodybike.dk
Promoting ANT+ adoption and innovation with suppliers and new markets, Body Bike uses ANT+ to integrate bike power in indoor cycling bikes with their Body Bike Connect.
ANT+ Market Pioneer: Dexcom Inc. dexcom.com
Integrating ANT+ technology into their glucose management devices, Dexcom Inc. offers unique and effective wireless solutions that set new standards in diabetes care and prevention.
ANT+ Evangelist: A&D Medical andonline.com
A&D Medical consistently demonstrates its commitment to ANT+ via their product publicity and promotion. As a result, their ANT+ health sensors are now part of four leading wellness programs in the U.S. and that number is growing.
Best Use of ANT+ Profiles: 4iiii Innovations Inc. 4iiii.com
As a result of expanding its offering of ANT+ monitored profiles, 4iiii's products, such as Sportiiiis, implement substantial diversity and an expanded use of ANT+ device profiles.
ANT+ Device Profile Leader: o-synce o-synce.com
o-synce's large assortment of devices and displays uses every possible profile including LEV. Their innovative approach provides motivation for new ANT+ use case solutions and device profiles.
ANT+ Mobile Innovator: Qualcomm Life qualcommlife.com
Qualcomm Life's 2Net ANT+ to 3G wall plug-in bridge has been a significant contribution to the ANT+ ecosystem and the overall ANT+ advancement in mobile.
Most Innovative Product: Garmin garmin.com
Garmin's complete line of innovative displays with and without GPS emphasizes their commitment to creating products that benefit from new innovative or existing profiles. As a result, the products create new demand in new applications.
ANT+ Brand Builder: Cardiosport cardiosport.com
Cardiosport demonstrates outstanding use of the ANT+ brand by consistently and flawlessly displaying the ANT+ logo on their consumer collateral such as packaging text and messaging materials.
ANT+ Premier Developer: Nordic Semiconductor nordicsemi.com
Nordic's nRF51 series of SOC parts along with extensive support code has provided tools to the ANT community that facilitates others in product development.
ANT+ Award recipients are chosen by a selection committee made up of ANT+ executives and engineers with general criteria based on their broad contribution to the ANT+ ecosystem.
The ANT+ Alliance Symposium is an annual event that brings together ANT+ member companies to collaborate and network as well as discover the latest advancements with ANT+ technology.
About ANT / ANT+ (http://www.thisisant.com)
ANT is a proven protocol and silicon solution for ultra-low power (ULP) practical wireless networking applications. ANT+ facilitates interoperability between ANT+ Alliance member devices and the collection, automatic transfer and tracking of sensor data. Applicable in sport, wellness management and home health monitoring, ANT+ (built on the base ANT protocol) defines device profiles that specify data formats, channel parameters and network keys. The ANT+ Alliance is an open special interest group of companies who have adopted the ANT+ promise of interoperability. The Alliance ensures standardized communications through optimized brand value and partnerships with other top tier products.
The company behind ANT Wireless is Dynastream Innovations Inc. Dynastream was established in 1998 and became a wholly owned subsidiary of Garmin Ltd. in December 2006. Dynastream is based in Cochrane, Alberta, Canada, and is a world innovator in the research and development of inertial and wireless technology. http://www.dynastream.com