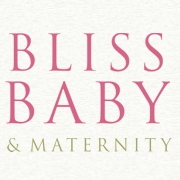 West Des Moines, Iowa (PRWEB) October 03, 2012
Everyone should have a great story, and http://www.blissbabyandmaternity.com is of no exception. Bliss Baby & Maternity is an internet store offering baby products and maternity products in the same location.
Bliss Baby & Maternity understands what new mothers need to make the birth of their child a meaningful experience. The website carries items such as maternity clothing, nursing covers and maternity hospital gowns. There are many new mothers that go to the hospital and want to wear their own gowns instead of the basic hospital gown. Come to http://www.blissbabyandmaternity.com to find the right gown for the special day.
Each product is chosen with quality in mind and chosen with the care and concerns that any parent may have. http://www.blissbabyandmaternity.com is individually tailored to feature the basic and special products the new parents are looking for. There are products that can be personalized to welcome the new baby.
When visiting the website, choose from a wide range of products. Varied styles, sizes and design options are offered. So whether searching for that unique or one-of-a-kind product, or a way to add that special touch to a nursery, http://www.blissbabyandmaternity.com will be glad to help you.
http://www.blissbabyandmaternity.com is a unique boutique that prides itself for having multiple products in a one stop shop. Since the website's debut several months ago, it has been extremely well received and word of mouth orders are already coming in! The attraction to Bliss Baby & Maternity is the unique customer service and quaint look of the boutique and the fact that from a competitive standpoint, the products are outstanding.
It all started when Shirlee Hallman, of West Des Moines, Iowa, created the website out of her passion for children and the ability to find new, necessary and fun products. Being a mother and grandmother has prompted her to create the website with the products that are important to new mothers.
New moms will always remember the feeling of the expectation of a new baby. That feeling will never be forgotten while in the hospital with the anticipation and wait of the long 9 months being finally over and everything is perfect at home, in the nursery, down to the last pair of socks that were purchased.