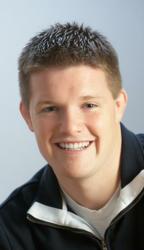 Boise, ID (PRWEB) October 04, 2012
The latest webinar featuring internet and marketing guru Russell Brunson is now available to be viewed on the website. The final webinar in the Daily Sketch Marketing series tackles the finer points of local marketing and finding the right businesses to work with on a local scale. Earlier episodes in the series have already been watched by more than 3,000 people and have proven to be incredibly popular with aspiring marketers.
Russell Brunson aka "the overnight success maker" has been helping people to grow and promote their online businesses for more than 10 years. This year with the help of his latest project Dotcomsecrets he has set himself the unique goal of:
1. Helping 100,000 people make their first $100 on the net
2. Helping 10,000 people to fire their boss and go it alone
3. Help 1,000 make a six figure income in a year
4. Help 100 people become millionaires
While claims of this nature are more than common in the world of internet and online marketing with Russell it is a little different. With a proven track record of helping people to achieve success online Russell's promises are a lot more than just empty air.
About dotcomsecrets.com
http://www.dotcomsecrets.com/ is the latest venture from internet and network marketing supremo Russell Brunson. It aims to teach people how to make money online and provide internet marketing training for those wishing to start their own business. Believe it or not Russell started his marketing career selling a guide on how to make potato guns. Since then he has created Dotcom Secrets and SuccessETC which promotes a number of brands and companies including Body Evolution, LifeGuard HQ and ClickFusion.