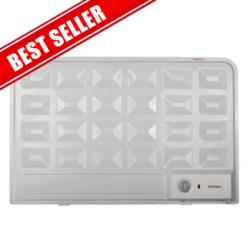 (PRWEB UK) 6 October 2012
CNM Online has listed new and broad range of electric heaters which have thermostat cut off and will provide unlimited hot water supply round the clock and just any time. The superb quality water heaters are a value addition to the bathrooms and kitchens and make household tasks easy and comfortable.
The electric heaters have built in arrangements which conserve energy and attain customized heating levels necessary to suit specific purpose. The electric heaters will heat the water as and when it is required. In this way, more energy is saved as compared to conventional water heaters. Use of less energy would mean that you will have low electricity bills and it turns out to be complete money saving deal. The water heaters have energy efficiency ratings of 99% and higher.
The exclusive range of electric heaters from CNM Online comprise Pro-Elec 2kW Convector Heater, Ecom Oil Filled Radiator with 24 Hour Timer, Dimplex OFX Oil Filled Panel Radiators, Stirflow Oil Filled Radiator, Dimplex Low Wattage Panel Heaters, Ducasa Sunburst Golden Range Panel Heater 2000watt, Creda NOBO Series 14 Electric Panel Heater, Sunrise Solar Range Radiant Panel Heater 1250watt, StiebelEltron Wall Mounted Convector Heaters, Igenix Panel Heater With 24 Hour Timer, Eco Electric Digital Panel Heater, CredaNobo Series 8 Slimline Panel Heater, and many more.
With CNM Online innovative electric heaters, one can enjoy continuous hot water supply and the best thing is that water can be heated to just any levels. Water damage with the instant electric heaters is absolutely minimal as no tank is used for heating. The installation of electric heater is also easy as there is no need to go for specialized tools or equipment. There is no need to call the professional to install the water heater. The electric heaters are environment friendly as much as they are user friendly. There is also no wastage of valuable heating resources because of adjustable thermostat controls.
CNM Online is reliable name in electric heaters and convectors. The online electric appliances and gadget store offers some of the best and practical home and office appliances which meet day-to-day requirements. You can come across several exclusively new and classified deals which are not only unique but money saving too.
The electronic products listed have been reviewed by people and customers have voiced their positive opinion about them. The back end technical staff is always ready to offer technical support and assistance just when the customers need.
For quick and reliable information on the electric heaters, click on the link:
http://www.cnmonline.co.uk/Electric-Radiators-c-1350.html