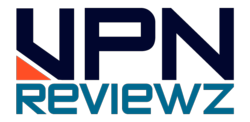 never forget, that someone, somewhere has a digital file on you…even if you have never touched a computer in your life.
Undisclosed Location, S. America (PRWEB) October 04, 2012
"It's not as if they [the activist administrators] didn't already have some inkling that they were being watched," Michael Maxstead, CEO of VPNReviewz, claimed, "but that they may not be aware of the depth that personal lives are being delved into." On his website he advocates privacy and security issues, and advises his clients on internet security issues. Political activists are "prime targets" at this time, he asserts.
According to the CEO, police and law enforcement agencies all over the US are becoming increasingly hip to the internet, especially in the social media circles. Maxstead agrees with the esteemed John Cooper, Q.C., that even though activism may be monitored,"It would increase the number of arrests on criminal complaints…in the near future." But, there are solutions for law abiding citizens to protest, and express their personal opinions in total anonymity.
"The first rule of thumb," Maxstead says, "is to never forget, that someone, somewhere has a digital file on you…even if you have never touched a computer in your life." Cameras at intersections and other public places, medical records, law enforcement and the internet. The next rule he advises: Protect yourself as best as you can and never discuss activity strategies in public areas, like social networks. And according to his website VpnReviewz.com, it doesn't take a lot, just a little diligence, to maintain anonymity when you have to use the internet.
Alias, Ghosts, alternative identities, whatever you call them, it is a way of expressing yourself without fear of retribution due to identities being discovered. But locations of poster are easily determined, the location data can connect a person and timestamp to a particular user. So anonymity and security becomes tantamount when sensitive or personal data is being conveyed. According to Maxstead, for any poster to remain anonymous, encrypting and tunneling programs and methods must be used to ensure total anonymity.
But, total anonymity comes to question when one considers the LulzSec group members that were arrested in the last few months. LulzSec is an offshoot group of the hacker group Anonymous. In that incident, VPN provider services were forced to release connection/time data by the US government. Also notable in this incident is the fact that those detained were attacking government computers, "It isn't usual for a VPN service to be ordered to do this," Maxstead says. "But there are VPN services that don't maintain any kind of logs." And even though almost every VPN provider has rules against this, (and every other illegal activity,) by the TOS, he adds, these logs that were kept by the provider is how the LulzSec members were discovered.
In the Terms of Service, (TOS,) the service provider will disclose if they keep logs, and if so, how long…but VPNReviewz has made it a little easier to tell which VPN service keeps logs, and which jurisdiction they answer to. They have sifted through all the legalese, and asked questions of the administrations when terms weren't clear, and answered the following two simple questions:
1. Are there any kind of logs kept, and if so, how long are they kept, and what is contained in the log files.
2. In which legal Jurisdiction do they reside and answer to…and what are the particular circumstances that would be required by them to be compelled to give up any logs?
Mr. Maxstead also stresses the importance of knowing what you are "getting into." He says that before the customer purchases the service, reading and then rereading the TOS, Privacy Policies, and Usage Agreements is supremely important. Hs says, "The legalese that is in the TOS, and any other usage agreements, is rather hard to understand, so two or three readings may be necessary…" He jokes that some of his researchers had headaches for days from sifting through the "legalese."
Here are 10 (personal and enterprise level,) VPN providers and the policies they have surrounding anonymity:
PureVPN – Maintains no logs whatsoever, but will cooperate if the legal requirements are met for the jurisdiction of the server location.
Private Internet Access – Keeps no logs, uses shared IPs to further anonymize. Uses US jurisdiction un case of court order, but no logs to request.
BTGuard – Resides in Canada, and keeps no logs to be sent even if subpoenaed.
TorGuard - Due to size constraints, logs are purged daily, and no IPs or timestamps are kept in the logs. Uses Panamanian jurisdiction, in the event of legal actions.
Torrent Privacy - Keeps logs, but no IPs in the logs. Deletes logs after 7 days. Seychelles jurisdiction, so lawsuit and court order is required to subpeopna.
Ipredator – No logs or IPs are kept. Swiss jurisdiction, but keeps organizational data spread out to further confuse access to data.
JonDoNym – Presently there are no logs maintained on any of their servers, but servers have to obey laws of respective locations…which keeps jurisdiction issues complicated also.
PRQ – They keep no logs of any kind. Sweedish jurisdiction, if there were anything to subpoena.
PrivatVPN – Also keep no logs of any type, and ergo, has no records to relinquish, they maintain, no matter the jurisdiction.
Cryptocloud – Logs nothing, from either side of your communications, and so there is nothing to be forced from them.