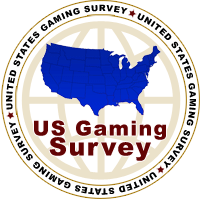 Bala Cynwyd, Pa. (PRWEB) October 02, 2012
Recently an online gaming research company (USGamingSurvey.com), conducted a study to see how determined American poker players are to see legal and regulated poker in the United States. The 2012 U.S. Online Poker Survey: Politics and Social Gaming Survey asked Poker Players Alliance members to fill in a questionnaire about their current political affiliation and whether they would consider changing to an opposing party if the other candidate came out in favor of legal and regulated online poker while their usual candidate didn't. Over 3,500 people over the age of 18 completed the survey and respondents represented all age groups, income levels, education levels and religious backgrounds. There was almost an even split between Democrats and Republicans for respondent who said they support one of the parties and just over 11% of respondents were female.
The results of the survey were mind boggling. Almost 70% of all participants stated that if the other party's candidate agreed to support online poker while the candidate for the party they generally vote for didn't, they would indeed vote for the other party. Moreover almost 80% of undeclared poker players stated they would vote for the candidate that supported online poker regulation and legalization. This is indeed telling and in the 3 major swing states of Ohio, Florida and North Carolina were similar. In Florida, given the amount of poker players in the state, poker player support would help propel either Barack Obama or Mitt Romney over the top if they indeed came out in support of legal online poker while the other candidate didn't.
Along with the question relating to the presidency, USGamingSurvey.com asked participants whether support for online poker would influence them to vote for that candidate in their local elections, i.e. for Congressman. Again almost three quarters of respondents indicated that support for poker would greatly influence their decision on who to vote for in Congress. And given the large number of states in the Congressional elections that are too close to call, that support could be significant in swinging the election. The Survey highlighted 10 states that are too close to call in Congress right now and the results, if proven correct would catapult one candidate over another should they come out in favor of legal and regulated online poker.
So the responses are quite clear. Poker players are indeed very passionate about the activity and are willing to cast their votes for candidates that are prepared to fight for their freedom to play in a well regulated, legal and taxed U.S. environment.