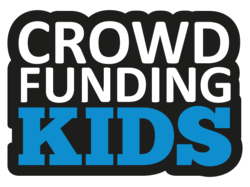 if you give people what they want, they will give you what you want
Houston, TX (PRWEB) October 03, 2012
At the age of 11, Jonathan Dobyns started his very own candy vending business. "It generated a fair amount of cash for a kid," Dobyns reflects, "but as I began thinking about my future and going off to college, I realized that this type of "hands on" business just wouldn't work. That's when I began to brainstorm about alternative business opportunities, particularly seasonal ones."
So, three years ago, at the age of 14, with the help of his father, Jon Dobyns began Regalia Fireworks, north of Houston, Texas by turning an abandoned semi-trailer into his first stand. This past year, he added a second stand to his business. Now he is trying to tackle the issues of expansion and maintenance of his thriving fireworks business, with plans for a third stand. "I'm learning a lot about doing business in the "real world", Dobyns declares, "not just in a hypothetical classroom setting. The world is my classroom!"
Dobyns seeks to use his growing business to pay for his college tuition and other necessary schooling expenses. He intends to major in Business and Computer Science.
His plan is to operate the fireworks stands during school breaks so that he can stay on top of the expenditures related to his higher education and not have to rely on student loans.
"This is how I'm going to pay for my college," he continues, thinking about the future. "It's not just that though. It's also about job creation. Other college students can get jobs in the stands over the semester break to help them with their financial needs. And I'm mentoring a younger entrepreneur that has an interest in what I'm doing. The 21st century is the era of entrepreneurship. If I can help propel others forward with their goals, I can't say that I would mind."
Now Dobyns is seeking funding to establish a 3rd fireworks stand.
"Access to capital is the key to growth", Dobyns replies, "but a teenager with a small business doesn't have that access to conventional funding methods. It's why I'm doing this."
"This", as he refers to it, "is crowdfunding."
Dobyns recently posted his crowd funding project - the establishment of a 3rd fireworks stand - on CrowdfundingKids.com
"I know a lot about crowdfunding and it has been successful in the past for lots of businesses," explains Dobyns, "and I firmly believe it to be the funding venue of the future for small businesses. I want in on it now, and I'm sure that the crowd is willing to help me."
While equity-based crowdfunding, selling stock in a company via crowdfunding, is currently not an option, Dobyns has chosen a different path to reach his goals: reward-based crowdfunding.
"My dad always taught me that if you give people what they want, they will give you what you want. So I have devised some creative "gift vouchers" for those who fund my project that will help extend their purchasing dollars during the upcoming fireworks season", Dobyns disclosed, "and for those willing to help who are not in my immediate area, I am making donations of fireworks to a local charity in their honor."
To help Jonathan with his crowdfunding project or to learn more about crowdfunding teen projects, visit CrowdfundingKids.com