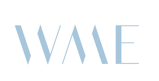 Los Angeles, CA (PRWEB) October 02, 2012
Animation and interactive studio Divide Nine has signed with WME for representation across all areas.
The Los Angeles-based studio will finance and produce 3D CGI animated feature films, and it already has several animated features in development. The studio also has mobile games and apps, social technology platforms and numerous global interactive products in its pipeline.
"Partnering with WME ensures Divide Nine not only access to talent but also connects with distribution channels for content capitalizing on the dramatic new opportunities emerging from the digital media revolution" said Krishna Divide Nine C.E.O.
Krishna and Lisa Gopala formed Divide Nine in 2008 after successful tenures as executives at companies such as Philips, MySpace, and Cafedirect.
About WME:
Leading entertainment and media company WME represents elite artists from all facets of the industry, including motion pictures, television, music, theatre, publishing and physical production. WME also advises some of the world's most recognized consumer brands to create entertainment-based marketing solutions and invests in companies across the digital media landscape. WME is headquartered in Beverly Hills with offices in New York, London, Nashville and Miami.
About Divide Nine:
Led by Krishna and Lisa Gopala, Divide Nine is uniquely positioned at the intersection of entertainment, feature animation and social technology. With a team of seasoned, heavy hitting industry execs combined with emerging, fresh talent, Divide Nine is a rapidly growing studio at the heart of LA Technology and Entertainment. For more information visit http://www.dividenine.com.
###
For more information:
Christian Muirhead
cmu(at)wmeentertainment(dot)com
310-859-4184
Jenn Deese
jenn(at)melrosepr(dot)com
310-450-7960