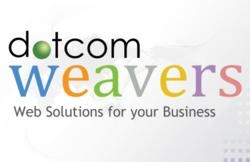 Paramus, NJ (PRWEB) October 03, 2012
With the recent launch of a new website for MA Jewelers LLC, Dotcomweavers, an innovative company offering web design in NJ, continues on its mission to help New Jersey based businesses succeed online. MA Jewelers is premier, full service jewelry store in New Jersey, offering the best in engagement rings, designer jewelry and much more. After their experience with their previous web design company, MA Jewelers found the online arm of their business to be severely limited due to their non-fully functional website. Subsequently they enlisted the expertise of the web developers at Dotcomweavers to help them design, develop and launch a website that would enable them to achieve their online goals.
The end result was a powerful, flexible, and feature-rich website powered by the Magento Shopping Cart platform. The new website is now able to address the full range of the client's ecommerce needs. And just a few short hours after the launching the website, a new customer order was received and processed.
Making Online Shopping Easy
MA Jewelers already has reputation of standing out from other jewelry stores in New Jersey, due to its track record of providing the highest quality in fine jewelry for over 40 years. So their primary focus was to acquire a website that allowed their customers to easily make purchases from their wide jewelry selection.
The revamped website was built on the Magento ecommerce shopping cart platform, and features a variety of powerful search capabilities that allows shoppers to find the products they're looking for faster. In addition, the new website displays layered-navigation filters so that customers can quickly narrow down their product options, pinpoint exactly what they're looking for, and complete their purchases. Furthermore, the updated website also features optimized pages for faster loading times. All of these features combined with the completely updated web design from Dotcomweavers, has greatly improved the user experience on the website; which is now translating into happier customers and higher conversion rates.
Complete Control Over Website Content
One of the core features of the new website is the robust content management system (CMS) that the site is built on. The web development experts at Dotcomweavers believe in a philosophy of giving their clients' total control over their website, which reduces or completely removes any need for any ongoing maintenance fees. With the now fully functional content management system, MA Jewelers can easily add, edit, and update the content on their ecommerce website within minutes. Moreover, they also now have the capability to customize and refine their website without any in-depth technical knowledge. With just a few clicks, MA Jewelers can customize the look, feel and functionality of their online store to meet their unique specifications. They can now extend and refine their site as they continue to grow and their online needs evolve.
Attract and Retain More Customers
The innovative content management system also allows MA Jewelers to better optimize their pages to rank higher in the search engines. Good website SEO and visibility in the search engines is absolutely critical to the success of any business online. The NJ web developers at Dotcomweavers included many essential components that allow the client to easily ensure that the page titles, URL's, Meta tags, internal links etc. are all related to their targeted keywords; greatly increasing their chances of appearing higher in search results. This feature allows MA Jeweler's old and new customers to easily find their products online.
About MA Jewelers LLC
MA Jewelers is premier, full service jewelry store in New Jersey, offering the best in engagement rings, designer jewelry and much more. Family owned and operated, they began in 1970 as a jewelry manufacturer specializing in handcrafted gold chains. By 2008 the business had grown to a 7,000 square foot jewelry store in Parsippany, NJ. There spacious showroom offers the largest selection of engagement rings in the New Jersey state, as well as pieces from top designers and the hottest fashion pieces.
About Dotcomweavers
Dotcomweavers Inc. is a Paramus, New Jersey-based web development company that focuses on advancements in Internet technology to provide attentive service and solutions for cutting-edge businesses in New Jersey and New York: web development, website design, e-commerce and internet marketing (SEO).
Visit http://www.dotcomweavers.com or call (888) 315-6518 for more information about New Jersey website design and web development services provided by Dotcomweavers.