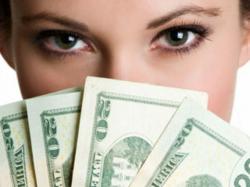 There are Billions in Unclaimed iinheritances, including lost life insurance policies, waiting for the rightful heirs to file a claim"
Los Angeles, CA (PRWEB) October 03, 2012
Is there a mysterious rich Uncle lurking somewhere in the family tree? Did Great Aunt Betty leave behind a secret bank account, shares of stock or an unclaimed life insurance policy? While this may sound like a fantasy scenario, it is indeed a reality for hundreds of thousands of Americans. According to the expert asset detectives at UnclaimedMoneyDiscovery.com, the leading authority on locating unclaimed money, there is an estimated $100 Billion in unclaimed property currently held by state, federal and private agencies. The sources of these abandoned funds include unclaimed insurance policies, tax refunds, un-cashed checks, lost pension funds, credit card credits, undistributed stock dividends and literally hundreds of other assets. The holy grail of unclaimed cash?: Unclaimed inheritances.
So how do you find out if someone in the family was filthy rich? Well, for people with a penchant for detective work and the patience to follow a winding trail of familial clues, here are some tips. Tracking down the family fortune can be exciting and the payoff can be big. To put things in perspective, here are a few facts: According to the government (i.e.: State Treasurers), as many as one in four people have unclaimed money waiting for them. When they calculate these numbers, they don't just base it on the living. They assume that there are claimants that have money coming from the estate of the deceased. So the more names that can be filled out on that family tree, the better the odds of striking it rich. " The chances of cash or property being left behind after death are much higher than losing track of funds while you're alive", says asset detective Dan Anderson from UnclaimedMoneyDiscovery.com. So logic dictates that one's deceased relatives could turn out to be the key to a mother lode of unclaimed property.
There is a popular misconception in the media that locating lost cash is as easy as a Google search. Not exactly. The fact is that searching for an inheritance is extremely time-consuming. Can it be done by an amateur? Of course. Is it going to produce the best result? Well, that depends on the depth of research. Great Aunt Betty's secret fortune is going to sit in the hands of the government until someone comes looking. Remember, once that money is lost, it's up to the individual owner or the heirs to find it. And for people who have the time and the tenacity to follow a trail of clues, the roll-up-the-sleeves method might be just the ticket.
For the self-starter, Genealogy is the foundation of the unclaimed money quest. If luck prevails, there is already a family tree that some dutiful relative has created. This will make the job infinitely easier, since key pieces of the puzzle are within easy reach. For those amateur asset detectives starting from scratch, online genealogy tools like Ancestry.com are invaluable. Building a family tree can be a challenging project and services like Ancestry.com become huge time-savers. From a practical standpoint, a family tree doesn't need to extend back more than 100 years. The reliability of record keeping by the states gets less reliable with older records. Of course logic dictates that the more branches of the family tree that are completed, the better the chances of finding a stash of cash.
Once all of the genealogy homework has been completed, it's time to take the next step and begin looking for those long-lost assets. According to Unclaimedmoneydiscovery.com's Dan Anderson: "For best results, take the time to develop an organized system for all searches, and since searching in multiple states is a must, use every possible variation of names for each individual listed within the family tree". The search for deceased relatives is really no different from the living. Amateur detectives will want to search using last name alone, as well as last name in conjunction with full first name, variations of first name and simply first initial and last name. The downside to this method of searching is that it will result in a very, very long and time-consuming list.
The alternative method is to tap the talents of a professional asset recovery specialist. Sure, it sounds expensive, but it is really a cost-effective alternative. Unlike "Finders" (folks that take a hefty chunk of your newly discovered cash as a commission), an asset recovery specialist is an expert for hire. They are asset detectives; trained in the art of tracking down and recovering lost cash and property.UnclaimedMoneyDiscovery.com is the leading expert is this field and they will provide a free initial search for anyone interested in finding a lost fortune. Simply visit their website at http://www.unclaimedmoneydiscovery.com/freesearch for a free customized search.