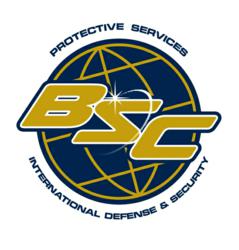 Employers have to think about violations of privacy, which are very serious legalities.
Ft. Lauderdale, FL (PRWEB) October 02, 2012
As long as there has been employment, employees have been monitored. Many institutions and organizations around the world use some form of workplace surveillance as a means to documenting activity for security purposes. With the advent of latest technology, there has been an explosion of workplace surveillance to not only monitor security, but employee behavior. As many concerns of ethicality and privacy arise, Miami security company Bryant Security Corporation, offer workplace surveillance guidelines by explaining usage and laws protecting employees.
Employers consider it their right to monitor the workplace, whereas employees may feel invaded, and not trusted by management. Security cameras, web browsing limitations, and the recording of phone calls are all common methods of workplace surveillance. Bryant Security Corporation provides business in South Florida, and around the word, with security technology including (but not limited to) cameras, entry systems, security guards and emergency communications.
Shay Ben-David, President of Bryant Security says, "Cameras have become a standard tool in the industry as a means of monitoring. Not only are they used as an after the fact investigative tool, but more and more as a monitored active approach." Shay Ben-David mentions with the use of cameras in the workplace, privacy guidelines need to be followed. "Employers have to think about violations of privacy, which are very serious legalities."
For example, no cameras in bathrooms or rooms used to undress or change clothes. Assurance that there is no publication of video surveillance taken in the work place, is imperative. Bryant Security recommends installing multilayered security systems, which consist of cameras, alarm, and physical security (guard).
Although most businesses install cameras for security reasons, many cameras are used for a dual purpose. "It goes hand and hand, cameras used for surveillance as well as to survey employees. For example, retail stores often use cameras to spot shoplifters and thieves, but if the thief is the cashier, he/she is most likely to be watched and recorded as well. Casinos notoriously use cameras to monitor both dealers and players." says Rene Zerquera Operations Manager at Bryant Security. "Cameras catch the bad guys and keep the good guys good."
Bryant Security urges employers to use a complete security protocol system, which follow privacy guidelines to ensure employee protection as well as privacy issues. If you have any questions regarding workplace surveillance, please reach out to Bryant Security for more information.
About Bryant Security
Bryant Security is one of South Florida's most established and well diversified security companies. Providing South Florida guard services armed and unarmed in the Miami-Dade and Broward Counties, this family owned and operated business has proudly served and protected the community, property and people since 1985.
Offering innovation, quality, professionalism, resourcefulness, experience and flexibility, this makes Bryant Security the security services industry leader of South Florida. Mandating skilled manpower, teamwork, expertise, specialty knowledge and trained security officers to demonstrate precise and flawless conduct at all times. From executive level protection to CCTV Camera and Entry Systems, they demand the very best! Each protection task private or public that their protection officers undertake calls upon their extensive training which focuses on ensuring the security and safety of your company, property and staff.
When you select Bryant Security you are ensuring that your facility will enjoy the highest possible degree of Miami professional security. Their management team consists of hands-on leaders who will work directly with you in planning and implementing your campus' security and contingency planning needs. BryantSecurity.com or 305-405-4001.