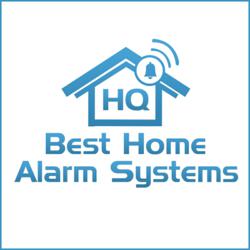 There are many options to look at when in the market for a home security system but there are several key factors that consumers should pay close attention to
Atlanta, GA (PRWEB) October 03, 2012
BestHomeAlarmSystemsHQ.com, the national review site, has been providing consumers with information on the home security industry and the leading home security company offerings. The independent reviews site is releasing information on what home security shoppers should know when conducting their research.
"There are many options to look at when in the market for a home security system but there are several key factors that consumers should pay close attention to," said BestHomeAlarmSystemsHQ.com head writer, Mike Bristow.
According to BestHomeAlarmSystemsHQ.com the key factors that consumers should compare and consider are:
1. Customer Service Reviews: The first step to researching a home security company is to look at their Better Business Bureau ratings. Look for a C rating or higher. Consumers should also pay close attention to the number of complaints that are logged with the company over the past year and three years.
2. Monitoring Technology: Cellular monitoring technology is the most reliable and safest as there are no wires to cut. Steer clear of home security systems that are hard-wired and use a phone line to communicate to the home security's central monitoring station. Wireless systems are now widely available and can be taken with the homeowners should they ever decide to move. Wireless home security systems are also apartment friendly as there are no wires to run and no holes to drill in the walls.
3. Remote Features: The second most important factor next to safety is convenience. Home security companies now offer remote mobile features where it's possible to arm/disarm the home security system from an iPhone, iPad or Android device. Features like streaming video from a wireless camera or receive text messages when doors are opened are just some of the features consumers should look for when purchasing a home security system.
To learn more about how the top home security companies compare in their offerings please visit http://www.BestHomeAlarmSystemsHQ.com.
About BestHomeAlarmSystemsHQ.com
BestHomeAlarmSystemsHQ.com is the leading national home security reviews site. The security systems reviews site is dedicated to providing consumers with all the information they need in order to purchase a home security system for their family. View side by side comparison of the best home security companies in the industry.