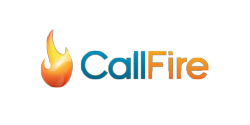 Santa Monica, CA (PRWEB) October 05, 2012
The nexus between technology and democracy proves to be stronger than ever this election cycle. In New Hampshire, the Concord Patch is reporting that local marriage equality activists and volunteers with Standing Up for New Hampshire Families are using CallFire's auto dialer software to reach out to undecided voters to raise awareness of the need to preserve the state's same-sex marriage law.
The State Legislature is taking up a bill that would define marriage as between a man and a woman, repealing an existing law that allows for same-sex marriage. Activists with Standing Up for New Hampshire Families are using CallFire's autodialer software to reach undecided voters in 100 different state representative districts in order to preserve the existing law.
According to Liz Wester, the field director for the effort, Standing Up for New Hampshire Families is using CallFire's autodialer software, which allows a call from a volunteer cellphone to a voter to be transferred directly to a state representative, so the voter could talk directly to their representative about the issue.
The group is making use of a transfer feature that enables the volunteer to transfer a call once they have someone on the line. The implications for political campaigns of using this type of technology are manifold:
1. Reach more voters, faster.
By using dialer software, campaigns can maximize their volunteer's time. The rapid connection rate of predictive dialing allows campaigns to call through their voter file at two or three times the speed of manual dialing. This rapid connect rate will make volunteering more pleasurable for and make volunteers more likely to recommit to volunteering.
2. Call remotely.
The cloud-based power dialer software allows volunteers to login and make calls from the comfort of their own home or at off-site staging locations. In the case of Standing Up for New Hamsphire Families, the volunteers organized an off-site phone bank, using cell phones. The ability to call remotely empowers volunteers to organize their own events and allows for flexibility in organizing field events.
3. Geographical targeting and transferring.
Organizers can load targeted list of specific legislative districts, and patch calls through to the phone lines of legislators representing those districts. With the transferring capabilities, activist groups can connect constituents, who feel passionately about an issue, with their representatives. According to Stand Up for New Hampshire Families, being able to transfer the voter immediately to the representative is "the most effective way to handle phone banking."
Stand Up for New Hampshire Families is just one of the many examples of ordinary citizens groups using CallFire's cloud telephony platform to shape democracy. CallFire's intuitive platform for voter outreach and education, GOTV phone banking, text marketing, and phone tree applications to allow ordinary citizens to have their voice heard in the political process.
About CallFire: CallFire is a Text and Voice platform that helps businesses reach customers, drive revenue and increase sales. We make telephone messaging simple. CallFire products include Business Text Messaging, Voice Broadcast, Toll Free Numbers, Local Phone Numbers, Call Tracking, short codes, IVR, Power Dialing for agents and more. Call analytics enable our 50,000 users to reach customers more often using text marketing, virtual numbers, autodialers and mobile messaging. To learn more about how to Grow your Business, visit http://www.CallFire.com.