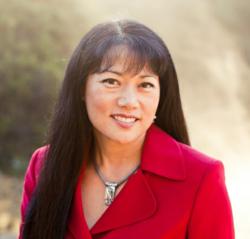 Palo Alto, CA (PRWEB) October 09, 2012
Sofia University (formerly Institute of Transpersonal Psychology) is proud to announce that it is now home to California Campus Compact (CACC), housing the organization and staff in a new campus building. CACC officially moved its headquarters to Sofia University in July during the school's expansion. In addition to the new building on campus, Sofia has announced new undergraduate and public program offerings. The school plans to celebrate the expansion and the new programs during the Inauguration of President Neal King, Ph.D., this month.
Previously hosted at UCLA and at San Francisco State University, CACC is a statewide coalition of California's leading colleges and universities. California Campus Compact builds the collective commitment and capacity of colleges, universities and communities to advance civic and community engagement for a healthy, just and democratic society. Through ongoing dialogue and collaboration, CACC is committed to the development of socially responsible individuals as well as public and private higher education institutions.
Elaine Ikeda, Executive Director of CACC, said, "We are excited to be housed at Sofia University. We look forward to working with Sofia as they demonstrate leadership in engaging students, locally and globally, in the community." California Campus Compact supports Sofia University's service-learning, community and civic engagement. Both organizations seek to foster the development of individuals, organizations and societies toward their fuller potential for wisdom, health and wholeness.
Sofia University president, Neal King, has been a member of the CACC executive board since 2011.
Neal King, Ph.D., is the first president of Sofia University. King also currently serves as president of the International Association of University Presidents (IAUP) and is a founding member of LGBTQ Presidents in Higher Education.
For a full schedule of inauguration events and times, please visit: http://www.sofia.edu/inauguration
About Sofia University
Founded in 1975, Sofia University (formerly the Institute of Transpersonal Psychology) is a private, non-sectarian university accredited by the Western Association of Schools and Colleges. For over 35 years, within the context of scholarship and research, the school has offered transformative education for the whole person, probing the mind, body, spirit connection. As Sofia University, the school is broadening its mission, reaching into multiple disciplines and adding undergraduate study. For more information, visit http://www.sofia.edu.
###