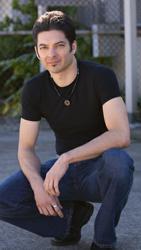 "It takes about six months for a guy to sharpen his skill set and arm himself with the tools needed to find a woman."
San Mateo, CA (PRWEB) October 09, 2012
With a little bit of effort, most men can successfully find a woman to date in less than six weeks, as is explained in a new report by Dating Expert Carlos Xuma.
"It might take about that long for a guy to work on some crucial issues that might be stopping him from meeting women and it also takes about that long for a guy to sharpen his skill set and arm himself with the tools needed to find a woman," Xuma says in his report.
To be successful in the dating arena, a guy has to plan his attack on several fronts, Xuma explains.
"The most effective approach is almost a three-fold one," Xuma says. "Most guys - not all, of course, but most guys - need to take a little time to arm for the attack (so to speak) in three areas: self-improvement, social circle, and pick up skills."
Xuma's new report outlines specifics for all three of these areas.
"For instance, most guys need to take a cold, hard look at areas where they can improve themselves first," Xuma says. "This could be anything from buying a new wardrobe, losing weight, joining a group that teaches him how to speak in public, or even something as extreme as therapy. Whatever it takes to be the best man he can be, in other words."
The second crucial step in preparing to find a woman in six weeks or less involves studying some pick up skills.
"This doesn't mean memorizing cheesy lines," Xuma explains. "What I means is getting a grasp on what women want and don't want. It means learning what works when approaching women and what never works. Those are the types of skills any man can benefit from learning."
The third step that Xuma teaches men in his report on how to find a woman is methods to expanding a guy's social circle.
"One of the most successful, effective ways to meet women is through a man's own social circle," Xuma says. "The problem is when a guy doesn't have a social circle."
The good news, says Xuma, is it is easy to expand a social circle with a little effort.
"A guy who wants to find a woman can easily expand his social circle by getting off the couch and becoming involved. He can join a gym, frequent the neighborhood bar, become a member of the local cooking club, take a class on learning a foreign language, and so on," Xuma says. "The key is for the guy to become very active in as many areas that interest him as he can and then to meet people doing this, too."
Carlos Xuma, the author of The Bad Boy Formula, Secrets of the Alpha Male, the Girlfriend Training Program, and numerous other books and articles, has been recognized for his work sharing dating advice for guys, tips on pick up artist techniques, alpha male behavior, and how to talk to girls. Xuma has spent years teaching hundreds of men, through his website at http://www.win-with-women.com, how to attract women. He has been a dating expert and attraction adviser for more than 10 years and has appeared on ABC and CBS television, as well as Playboy radio.
For more information, visit Carlos Xuma's website at http://www.win-with-women.com