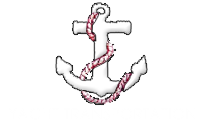 (PRWEB) October 03, 2012
The demand for the marine transportation industry is on the rise. Yacht Transportation is answering the call and opening their first location in Dania Beach, Florida, which is a beach just south of Fort Lauderdale. Fort Lauderdale is known locally as the Yachting Capital of the World and as one can imagine, there is massive local boating population there, which certainly makes for a good market for Yacht Transportation in the area.
Offering only the finest in shipping and logistics services, they are dedicated to meeting and going well beyond expectations when it comes to your boat transportation and yacht shipping needs. Their services come backed by an unsurpassed worldwide network and a logistics team like no other.
Founded by James Marshall, a modern nautical engineering genius, the company boasts that it will soon be the best in the industry. In fact, Marshall has even said, "There is no company that can offer better rates than Yacht Transportation. Guaranteed," said Mr. Marshall who makes a serious promise to his future clients. He knows these uncertain economic times that we are in have even the most privileged of people shopping around for the best price when it comes to boat shipping services.
Yacht Transportation offers every deluxe service imaginable when it comes to the yacht shipping industry. From deluxe loading options, insurance packages, and custom built boat cradles; their service is expected to become one of the industry front-runners fairly quickly. Backed by his price promise, Marshall seems confident his company will do just what it set out to do, wipe out the competition.
Dania Beach is a beautiful beachside city whose economy could certainly use some new energy. The opening of Yacht Transportation could mean big things for the marine transportation marketplace in the under-the-radar coastal city.
Yacht Transportation is excited to announce its grand opening and invites all to come and enjoy a full days worth of fun and festivities for the whole family. Come and meet the team at Yacht Transportation and even rub elbows with the owner and mastermind of the company, James Marshall. The event features a nautical themed carnival with an ocean and boating themed carnival, live music, a raffle, and complimentary carnival themed refreshments. One lucky winner will even win a free roll-on/roll-off boat shipping service (good for 1 year). The event is free and will run from 10:00 a.m. through 6:00 p.m.
For more information call +1-561-921-8775 or toll free 866-237-4862 or visit http://www.yacht-transportation.com.