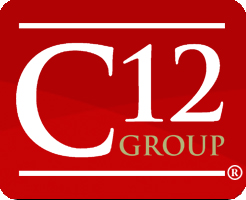 Greensboro, NC (PRWEB) October 03, 2012
Buck Jacobs, Chairman and Founder of The C12 Group, LLC, will be a featured speaker along with Bill Hybels, Founder of Willow Creek Community Church, at Two Strategic Events for Marketplace Leaders on Friday, October 12 in San Antonio, Texas.
Mr. Jacobs has an extensive background in successful organizational development based on the principles found in scripture and has written several books and feature magazine articles, including A Light Shines Bright in Babylon – A Handbook for Christian Business Owners and A Strategic Plan for Ministry - A Business Owners Guide to Business as Ministry. On Friday, October 12, Mr. Jacobs will present A Strategic Plan for Ministry to attendees at the workshop.
Bill Hybels founded Willow Creek Community Church in 1974 and it has since grown to over 20,000 in regular attendance. Mr. Hybels then went on to launch the Global Leadership Summit in 1995 out of his intense passion for the cause of leadership development within the local church globally. Together, these two leaders will deliver a private talk during the evening dinner event on the high stakes of leading well in the marketplace as followers of Jesus.
Mike Sharrow, C12 Area Chair in San Antonio, TX says "I'm excited about how God is working through CEOs and local business owners to advance the Gospel mission in their lives and through their companies. Buck Jacobs and Bill Hybels have both dedicated their lives to investing in leaders for the glory of God, and I know these events will have a lasting impact on the people and companies represented. Local communities will experience transformation as these leaders steward their companies as God's and lead with excellence!" Mr. Sharrow also shares that the two events have already drawn dozens of CEOs from across Texas who plan to attend.
For more information visit http://www.c12austinsanantonio.com/oct12-leaders-events
C12 is a growing national network of 1000+ members in 75 metro areas across America. Each group is comprised of Christian CEOs and business owners who seek to grow professionally and spiritually with other like-minded executives. Annual revenues of companies represented in C12 membership range from one million to more than one billion dollars. C12 groups focus on life-long learning and interaction among business professionals through "best practice" business and ministry materials that incorporate Biblical Principles.
The C12 Group
4101 Piedmont Parkway
Greensboro, NC 27410
Phone: 336-841-7100
info (at) C12Group (dot) com
http://www.C12Group.com