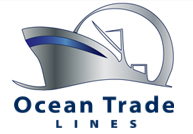 (PRWEB) October 04, 2012
Ocean Trade Lines, a company specializing in global marine transportation announced today that it will have the Grand Opening of it's newest location in Tampa, Florida on November 1, 2012.
Ocean Trade Lines is a well-known global shipping and logistics company located in Fort Lauderdale, Florida. They specialize in the worldwide shipping of all major cargo types such as break bulk, out-of-guage, roll-on/roll-off, and containerized cargo. They ship boats yachts, heavy equipment, industrial machinery, transformers, Windmills, other alternative energy equipment, and even trucks and cars. Through their vast network of conference lines, ship owners, marine equipment operators and port agents around the globe, they provide their clients with the convenient logistics solutions and options that they're looking for.
In logistics and shipping not enough can be said about the details. The fine-tuning. Ocean Trade Lines understands how important the details are and go to every length necessary to meet the expectations of their clients. These principles and philosophies have been at the core of their thriving business and as a result the company has seen much growth in recent years. The opening of the Tampa location marks the first of the many expansion milestones on the horizon for Ocean Trade Lines.
Ocean Trade Lines looks forward to serving the Tampa Bay area. Although it's corporate office is located in Fort Lauderdale, they have clients all over the world. They provide all the services necessary to enable the proper procurement, warehousing, maintenance, distribution and replacement of materials and/or personnel, as needed for any marine transportation project from military to environmental.
In the dawn of what is believed to be a new environmental consciousness most marine transportation companies are looking into alternative/renewable energy projects and the like. Ocean Trade Lines is well connected in the worldwide energy sector and recently expanded their services to the transportation of these emerging technologies such as wind turbines and other sustainable energy project cargoes. Ocean Trade Lines has forged strategic alliances for access to direct trade and project development worldwide for Wind Power, Solar Power, Waste to Energy, Smart Efficient Energy, and WESP Pollution Control Systems.
Ocean Trade Lines is a premier logistics and shipping company that specializes in boat shipping, boat transporatation, yacht shipping, break bulk and out-of-guage cargo shipping, as well as many other logistics services. The company is having a grand opening celebration at its Tampa location on November 1, 2012. Join them for many fun-filled events such as the ribbon-cutting ceremony, live music, power network hour and a raffle featuring great prizes like the a brand new iphone 5 and ipad 2. They will also issue a 30 percent discount to the first 100 clients interested in booking a same day shipping with them. Get to know your Ocean Trade Lines staff members and management team first hand at this 3 hour event.
For more information call +1-954-587-8455 or visit http://www.oceantradelines.com.