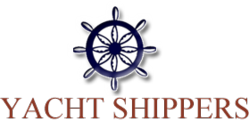 Miami, FL (PRWEB) October 03, 2012
The founder and CEO of Yacht Shippers, Marvin Williams, decided that Miami was the best location for his company because of its ideal port location. Williams, a world-renowned yacht builder and designer envisioned a shipping and logistics company that always had the client's best interests in mind. His dream was to provide a top-notch, high-end boat shipping and yacht shipping service at a lower cost to the client.
Yacht Shippers enter the Marine Transportation industry well equipped to take out the competition. Armed with a well-connected, experienced owner who is more than familiar with the industry, the company is projected to fair quite well once it enters the market. Yacht Shippers will also offer a price protection guarantee, which will certainly set it apart from the rest. Yacht Shippers guarantees that no matter what, they will always match the lowest price that the client gets quoted, as long as the client provides the company name and the details of the quote that was offered. No other yacht shipping company offers this advantage, and Williams anticipates that is what will set his company apart from its competitors.
The city of Miami is certainly no stranger to the luxury yachting industry. In fact, it is a major hub for celebrities (many of them yacht owners themselves) and all things fabulous. Just next door to Miami is Fort Lauderdale (also better known as the Yachting Capital of the World) where the yachting and boating industry and community is one of the biggest in the entire world and in high demand. "Yacht Shippers hopes to be the next biggest name in the boat shipping industry," commented Williams. The new owner's enthusiasm and energy is ever present when he speaks. It is obvious that he is passionate about his company and it's success.
The grand opening celebration of Yacht Shippers is set to be an entire afternoon packed with games, events and giveaways. The grand prize for the raffle is set to be a free boat shipping service from any origin location to any destination (weight and height limitations apply). The event is on November 30, 2012 from 12 noon through 6:00 p.m. The first 50 people will receive a complementary lunch and free raffle ticket. Come join Yacht Shippers for a fun-filled day jam packed with excitement. There will be free refreshments as well as some for sale. Come brush elbows with some of Miami's key players in the boat transportation industry. Meet the team at Yacht Shippers first hand and maybe even get to chat with the founder himself, Marvin Williams. The all day event is free.
For more information call +1-561-921-8775 or visit them at http://www.yachtshippers.com.