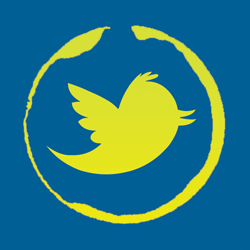 "Running this contest is both effective and shows companies that it is not the size of the expenditure but the amount of creativity in execution, memorability of the name, quality of collateral, and quality of delivery," says Bawab, CEO of Magic Logix.
Dallas, TX (PRWEB) October 03, 2012
Magic Logix, global digital marketing agency, is holding a twitter contest at its booth at Search Marketing Expo East that is centered on visiting the booth and tweeting about having been to the booth.
The contest, which was deliberately made simple, had an effect of both bringing traffic to the booth and incentivizing the booth attendees to spread the word about Magic Logix Booth using social media to do it. The third effect was a positive impact to branding, and fourthly to our organic web traffic, and thereby our overall ranking.
The rules of the contest, for other companies to learn from included five simple steps (simplicity is a key to successful contest implementations):
1) Stop by our booth at SMX (Booth #435)
2) Tweet about Magic Logix at SMX (taking a pic of the booth is strongly encouraged)
3) Tag us @MagicLogix and use the official #SMX hashtag
4) Post the update on your Twitter profile
5) You will be automatically entered to win a $50 Starbucks Gift Card
"Running this contest is both effective and helps demonstrate to our clients and companies in general that it is not the size of the contest's expenditure but the amount of creativity in execution, such as the memorability of the name, 'Will Tweet for Free Caffeine,' the contrast and simplicity of the contest collateral, and the timing and quality of media delivery," says Hassan Bawab, CEO and Founder of Magic Logix.
About Magic Logix
Headquartered in Dallas, Texas, Magic Logix is a leading global digital marketing agency that drives client business growth by merging creativity, technology and online marketing. Through proprietary client intake, workflow and project management processes, Magic Logix consistently yields top quality results, client satisfaction and long-term relationships. Through continual discovery of new industry best practices and partnerships with industry leaders, Magic Logix delivers world class business expansion solutions to mid-sized to Fortune 500 companies and government agencies. Magic Logix continually ranks internationally in the top ten Web Design, SEO and Web Development firms by Top SEOs, Best Web Design Agencies, Interactive Media, Communicator Awards, Tech 200, is GSA certified and a fast growth company in Inc. 500. Our in-house staff works closely with clients to provide completely customized solutions using the latest technologies, best practices and originally developed approaches to produce top-quality ecommerce solutions, marketing automation tools, custom content management system (CMS) and customer relations management (CRM) integration, and dynamic Web presentations. For more information, please visit http://www.magiclogix.com. Stay connected with Magic Logix on LinkedIn, Facebook and Twitter.