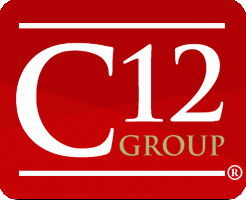 (PRWEB) October 03, 2012
The C12 Group, America's leading Christian CEO roundtable provider, will host its 2012 Mid-Atlantic Regional Leaders Conference on November 1 – 2 at the Grandover Resort & Conference Center in Greensboro, NC.
This year The C12 Group is celebrating its 20th year as America's leading equipper of Christian chief executives through its peer CEO roundtables, conferences, seminars, and cutting-edge business and ministry resources for its 1100+ members. C12's proven engagement model has helped its members to significantly outperform their peers during strong economic times and to more successfully weather the tough economic times.
A talented group of CEO speakers will cover the theme, The Stewardship of a Lifetime, through a variety of relevant business and faith topics touching on leadership, finance, family, and ministry.
During the keynote, Buck Jacobs, Founder and Chairman of The C12 Group will reflect on God's amazing provision during C12's first 20 years and how He's preparing C12 and each of us for the future as stewards of His businesses. Mr. Jacob says, "The greatest blessing that I have in C12 is seeing and hearing how it serves and contributes to others."
For more information on the conference visit http://www.c12group.com/2012-mid-atlantic-regional-leaders-conference.
C12 was founded by Buck Jacobs, a dedicated Christian, author, and CEO, in 1992. C12 is a growing national network of members leading businesses of between $1 million and $1 billion in sales across 75 U.S. metro areas. These Christian CEOs and business owners desire a trustworthy and cost-effective peer advisory board and seek to 'Build Great Businesses for a Greater Purpose.'
The C12 Group
4101 Piedmont Parkway
Greensboro, NC 27410
Phone: 336-841-7100
info (at) C12Group (dot) com
http://www.C12Group.com