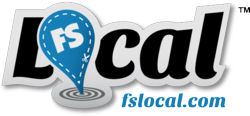 Toronto, ON (PRWEB) October 03, 2012
Seeking to address the challenges facing small- to mid-sized businesses caused by the accelerating pace of change in the digital marketing environment, Toronto internet marketing company FS Local recently launched a beta trial of what they refer to as a community-focused online directory.
The platform unifies and handles every aspect of the digital marketing experience. The program features:
1) Monthly blogs to give businesses the opportunity to offer their expert advice and engage in direct communication with customers
2) Integrated reviews to bring essential transparency and community interaction
3) Printable coupons to convert online browsers into offline shoppers
4) Press releases for upcoming promotions, sales, and events
5) Toronto social media marketing to the online community to promote directory page, blog posts and coupons
Importantly, these features are all handled by the FS Local team of professionals and consultants at a substantial discount over alternative marketing options, saving businesses valuable time and money and ensuring that the web presence is handled correctly – a valuable opportunity for small businesses struggling to adapt to the digital marketplace.
Given the results yielded by the trial period, the program is currently undergoing expansion to additional clients on an invitation-only basis; click here if you're interested finding out more about how you can receive an invitation into this post-beta expansion.
FS Local is a startup that blends marketing, advertising and consulting services focused on Toronto small business online marketing. The successful conclusion of beta testing has led the company to expand its availability to additional select area clients through an invitation program. For more information read the FS Local Blog.