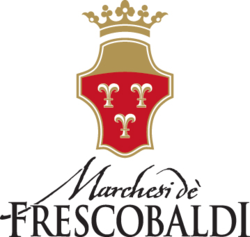 Each year I've seen more creative dishes and a better sense in general of how to create a dish based on simplicity and quality ingredients. This year's winning dish is no exception.
Napa, CA (PRWEB) October 03, 2012
Marchesi de' Frescobaldi, one of Italy's leading family-owned wine companies, has chosen Lorraine Sules of White Plains, New York as the winner of the 2011 'Tuscany To You' recipe contest. Lorraine's recipe of Stuffed Zucchini Blossoms was awarded the top prize because of her recipe's creativity, simplicity and depth of flavor. Thanks to her efforts, the Sules family will be rewarded with a private multi-course dinner prepared in Lorraine's home by renowned Italian chef and long-time Frescobaldi family chef, Donatella Zampoli. The dinner will be paired with a prestigious selection of wines from the esteemed Marchesi de' Frescobaldi Estates, some of which will be released from the family cellars to celebrate the occasion.
Launched in 2009, the 'Tuscany to You by Marchesi de' Frescobaldi recipe contest has enjoyed great success with hundreds of aspiring chefs submitting their recipes for consideration each year. Hopeful chefs and home cooks were invited to submit their favorite Italian recipes via the Tuscany Tonight Web site (http://www.tuscanytonight.com).
Michelin-rated Chef Donatella Zampoli judged the recipe submissions, which were evaluated on an array of criteria including simplicity, depth of flavor, and originality. As the contest has evolved, so has the quality and sophistication of the recipes. "Each year I've seen more creative dishes and a better sense in general of how to create a dish based on simplicity and quality ingredients. This year's winning dish is no exception," noted Chef Zampoli, who has judged the recipes each year.
Intrinsically linked with the Frescobaldi family from 1988 to 2011, Chef Donatella Zampoli was responsible for managing all aspects of hospitality in the Family Castles, and special locations across Italy and Europe. Today, Chef Zampoli oversees all culinary aspects at the four principal winemaking estates: Castello di Nipozzano, Castello di Pomino, Castelgiocondo, and La Capitana.
A self-taught home cook with a rich personal food history, this year's winner learned a great deal early on by simply watching the Italian side of her family in the kitchen. Lorraine Sules' grandmother, mother and aunt passed on a deep appreciation and passion for food through cooking and family gatherings. Honing her skills in the kitchen while cooking for her family eventually led to an audition on the reality TV program 'Master Chef,' an Internet show called 'Neighborhood Chefs' and now as the national winner of 'Tuscany to You'. "Being picked as the winner of this contest is such a thrill for me and my entire family. I feel like my mom is watching me, extremely proud that I'm carrying on her traditions," said Ms. Sules.
The Tuscany Tonight website is a comprehensive online resource for Tuscan wine, food and travel enthusiasts. Created by the Frescobaldi family, winemakers in Tuscany for more than 700 years and 33 generations, the site offers recipes, wine & food pairings and party planning tips as well as educational information on Italian wine. For more information please visit: http://www.tuscanytonight.com
About Marchesi de' Frescobaldi – http://www.frescobaldi.it
Marchesi de' Frescobaldi, the leading wine producer of Tuscany and one of the most historic and respected wine companies in the world, combines centuries of tradition with progressive winemaking techniques and practices. Founded in the 14th century and a supplier of wines to the royal courts of Europe for generations, Marchesi de' Frescobaldi is still a family-owned company today. Comprised of nine distinct estates totaling approximately 1,100 hectares, Marchesi de' Frescobaldi produces wines utilizing only the grapes grown on their own vineyards. The company continually upgrades and modernizes its grape growing and winemaking operations, maintaining a relentless focus on producing unique wines that express the individuality of each unique terroir from which they are produced.
About Folio Fine Wine Partners - http://www.foliowine.com
Folio Fine Wine Partners was founded in 2004 by Michael Mondavi and his wife, Isabel, with their children, Dina and Rob, who oversees winegrowing operations for the company. Folio is an importer, fine wine agency and producer of quality wines from the world's premiere and emerging wine regions, providing sales, marketing and public relations services to wine brands from California, Argentina, Italy, Austria, Germany and Spain. Wines under the Michael Mondavi Wine Estate include Emblem, Hangtime, Isabel Mondavi, M by Michael Mondavi, Oberon, Spellbound and Tyler Florence. From Italy, are the wines of Arnaldo Caprai, Attems, Bruno Giacosa, Coppo, Danzante, Donnafugata, Marchesi de' Frescobaldi, Luce della Vite, Masi, Quorum, Tenuta dell' Ornellaia and Villa Sandi. The Spanish portfolio includes Artadi, Capafons-Ossó, Cims de Porrera, Comenge Fillaboa, Leda, Nita, Palacios Remondo and Vall Llach, with Laurenz V (Austria), Prinz von Hessen (Germany) and Masi Tupungato (Argentina) completing the portfolio.