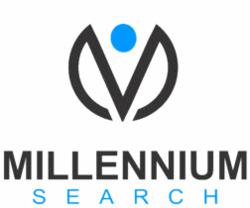 I've worked with many industry recruiters, technical and otherwise, and Kathy Gwozdz really stands head and shoulders above her colleagues
Charlotte, NC (PRWEB) October 03, 2012
RRKidz, an emerging children's' digital media company based on the Emmy Award winning PBS television show Reading Rainbow, recently hired a new Vice President of Engineering. RRKidz found their new VP through a partnership with Millennium Search, an executive search firm focused on recruiting for technology companies.
RRKidz was in search of a strategic thinker with a knack for defining product vision and execution. They needed a higher caliber candidate with a track record of efficiently delivering innovative and successful SaaS, Cloud, and Mobile Products.
Founded by former Reading Rainbow host LeVar Burton and his partner Mark Wolfe, RRKidz was established in an effort to bring the popular Reading Rainbow franchise to a new generation of viewers. The company recently released its first product, the Reading Rainbow app, now available on iTunes. Hosted by LeVar Burton, the app offers a trusted library of books customized to your child's interests, plus, video field trips, reading rewards and activities.
"We have successfully reinvented a television show into a multidimensional experience about the exploration and discovery of quality children's literature in a digital environment", said cofounder and former Reading Rainbow host LeVar Burton.
Kathy Gwozdz, Senior Executive Recruiter at Millennium Search handled recruiting for the RRKidz account.
"RRKidz knew what they wanted, and were extremely responsive in providing useful insights and feedback. Once they decided on a certain candidate, they made sure to communicate that he was truly wanted", says Gwozdz of her experience. "RRKidz was a pleasure to work with. I look forward to working with them again."
Susan Morrow, Chief Product Officer at RRKidz, comments on her experience with Gwozdz. "I've worked with many industry recruiters, technical and otherwise, and Kathy Gwozdz really stands head and shoulders above her colleagues," notes Morrow. "Kathy is thorough, responsive, and thoughtful regarding the countless details and variables involved with hiring in a tight market; she is a valuable recruitment partner for any team."
Millennium Search CEO Amish Shah discusses the recruiting firm's laser focus on technology companies, and the advantage it presents in locating the right talent for companies like RRKidz.
"Our focus on the high tech industry has resulted in the creation and growth of a huge network of game changing talent, one that we get to access for exciting and innovative companies like RRKidz", says Shah. "The result is the discovery and delivery of top quality candidates to our clients."
About Millennium Search
Millennium Search is a boutique executive search firm focused on placing top talent at early stage, mid stage, and Fortune 500 companies in the high tech industry. Based in Charlotte, NC, the firm serves the technology sector in key areas including San Francisco, Chicago, New York City, Boston, Atlanta, and more. For more information, visit http://www.msearchllc.com.