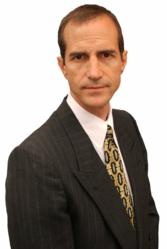 Take the breath test and refuse the rest.
Seattle, WA (PRWEB) October 04, 2012
Seattle based Kris Jensen, Criminal Defense Attorney specializes in DUI arrests. According to a recent study, in 2011 there were 34,952 DUI arrests in the state of Washington alone.
Statistically, Thanksgiving Day is the number one holiday for most DUI arrests around the country with New Year's Eve holding the number two spot. With an increase in holiday parties and worsened road conditions the holidays make for messy driving. While Kris Jensen does in no way condone drinking and driving, he feels that everyone should know their rights in the event of an arrest and can help you with the consequences that may follow.
When it comes to getting pulled over for a DUI Jensen Legal recommends two things: Take the breath test and refuse the rest. According to Washington State's applied consent laws, a person is required to produce their driver's license, vehicle registration, and proof of insurance. Under these same laws, if a person is asked to take a breath test in the field, they are required to do so or else face 1 year with a suspended license. A person is not however required to participate in a field sobriety test or answer any interview questions the arresting officer may ask.
For more specific information regarding DUI arrests as well as informative videos on the matter visit Kris Jensen at his website jensenlegal.com or call 206-617-9173 to discuss your situation with Kris this holiday season.
Kris Jensen has been practicing criminal law for over 20 years and is an active member of the Washington Association of Criminal Defense Lawyers. He has been a public defender, King County Arbitration Arbitrator, Judge Pro Tempore, and criminal defense advocate. Since 1994 he has successfully handled thousands of cases in Washington State courts.