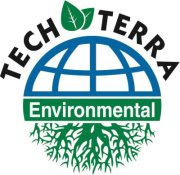 Mt. Laurel, NJ (PRWEB) October 10, 2012
A paper recently put out by the University of Massachusetts at Amherst recently confirmed the importance of turf fertility especially as it connects to low turf maintenance. The study emphasized the importance of this awareness during the transition between seasons, and is precisely the approach advocated by Tech Terra Environmental.
The paper noted that fall is a key period for fertilization in many cool-season turf management programs, allowing for easier recovery from the excesses of summer heat (which this year, of course, has been quite excessive!) Extra attention to fertilizer now, the paper continues, can promote restoration of root systems and the return of desired thickness to previously strained lawns and greens.
Tech Terra Environmental has long advocated this same "season-wise" approach, in addition to the use of products it distributes, which provide non-toxic alternatives to traditional lawn maintenance chemicals, including pesticide-free and integrated approaches to pest management, as well as lawn nutrition.
Never has it been easier to care for your lawn and greens while at the same time, caring for the waterways and the rest of your community and local ecosystems.
For more information on innovative fertilization products, visit http://www.techterraenvironmental.com/.
About Tech Terra Environmental
Based in New Jersey, Tech Terra Environmental is a wholesaler specializing in natural and non-toxic lawn care products in order to reduce pesticide and nitrogen runoff, and other toxic side effects that come from traditional "chemical-based" methods. They offer wholly natural, as well as transitional, lawn care products and programs, grass seeds, and other products to keep you green -- in the Greenest way possible! For more information see them at http://www.techterraenvironmental.com/ or phone 609-468-1905.