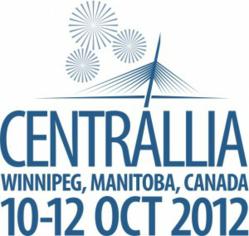 "We are thrilled to be chosen to meet with Manitoba's top mining leaders. Canada plays a crucial role in the global mining arena." Colin Smith, Regional Manager, North America
Englewood, CO, and Vancouver, BC (PRWEB) October 03, 2012
As part of its growing global influence and expansion, MICROMINE will be participating in this month's Centrallia conference in Winnepeg, Manitoba, Canada. It is a global business-to-business forum designed specifcally for businesses looking to increase their international business. In attendance will be more than 600 business leaders from more than 40 world economic regions. Located at the geographic heart of North America just one hour north of the U.S. border, Winnipeg, Manitoba, is ideally situated for businesses looking to do business to and from North America.
Ms. Carrie Urdiga will be representing MICROMINE at Centrallia. She can be contacted at curdiga(at)micromine(dot)com and 604.765.2746.
As the leader in intuitive mining software solutions, MICROMINE recognizes the importance of this mining region. Manitoba is home to sixty-seven exploration companies and eight operating mines that produce the following:

Base and precious metals, such as nickel, copper, zinc and gold:
11.9% of Canada's nickel
10.2% of Canada's copper
12.7% of Canada's zinc
5.4% of Canada's gold
100% of Canada's cesium
6.8% of Canada's silver
Specialty metals like cesium;
Plus industrial minerals such as dolomite, spodumene, silver, gypsum, salt, granite, limestone, lime, sand and gravel;
Manitoba mineral resources with potential for future economic development include diamonds, platinum-group metals (PGM), rare earth elements (REE), titanium, vanadium, chromite, silica and potash.
MICROMINE's Canadian office is located in beautiful downtown Vancouver, BC, and is fully staffed to meet the needs of mining operations throughout Canada. They can be reached at
MICROMINE Canada
1400-1166 Alberni St.
Vancouver BC V6E 3Z3
604.646.8924
mmcanada(at)micromine(dot)com
# # #
With over 12,000 clients in more than 90 countries, MICROMINE is the leading provider of intuitive software solutions for the entire mining process. MICROMINE understands the software and consultancy needs of exploration and mining operations around the world. Located in 20 of the world's major mineral producing capitals, our team is close to your operation. This means MICROMINE can provide local support and services in your language and time zone.
MICROMINE's intuitive solutions are delivered by a team of specialists who understand the software and how it can be integrated into an operation for maximum results.