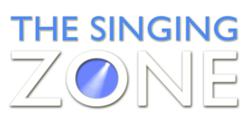 Beverly Hills, CA (PRWEB) October 10, 2012
World renowned vocal coach, Per Bristow, creator of The Bristow Voice Method, the online singing program Sing with Freedom and TheSingingZone.com has recently released his latest newsletter which explores the mental versus physical aspects of voice training. The article makes the argument that both physical and mental attributes need to be paid equal attention in order to make progress within one's training as a singer. In fact, according to Bristow, the process begins with the mental.
"It is about the mental activity of creating an awareness of muscles and tension and any internal fears first," says Bristow, "then it becomes possible to apply the physical activity of releasing tension and moving muscles in an effective way."
Bristow's methods in his online singing training program, Sing with Freedom, are rooted in kinesthetic awareness. Much like athletes, the student learns to develop a deep awareness of their physicality in order to increase their performance capacity. They understand how to create balance and movement in an effective way. In this regard "mental" is not only in reference to simply thought or thought patterns, but the clarity and specificity the mind uses to carry out a particular task.
Bristow states, "Everyone who has ever become successful at something has done it because of the mental activity involved in being able to focus on a tasks, choosing the activities to engage in, facing challenges, facing their fears, motivating themselves, developing passion and discipline, and we can go on and on."
The potent combination of the mental activity applied into physical activity, or "advanced muscle development can here be applied to singers and their desire to increase their range and richness to their voice. This is accomplished through not only the awareness of what is going on physically, but also the awareness of what is holding a person back mentally. Fear, insecurity, past experiences can play a large part in keeping someone from achieving their goals. Bristow's methods, as explained through this newsletter aim to dissipate such blockages. Through releasing mental "tension" it becomes possible to release physical tension in the voice.
What does this really mean for singers and advancing their vocal training? According to Bristow, it translates into developing the skills necessary to express with greater freedom and creativity. Certainly it seems these would be effective methods for both beginners and for seasoned professionals alike to learn how to sing well. The key being to not sacrifice one for the other in training the voice and approaching things from a new perspective, as Bristow and his methods suggest.
Per Bristow is a vocal and performance coach based in Los Angeles, California. He is the creator of The Singing with Freedom program and The Bristow Voice Method - the method that for more than 15 years, has empowered thousands of singers and speakers from over 100 nations to repair, build and free their voices. "The Bristow Voice Method is designed to bring the individual to significantly greater levels of well-being, self-confidence, creativity and health, in addition to dramatically and rapidly improve communication, presentation and performance skills." For more information on any of these programs, please visit http://www.TheSingingZone.com or http://www.PerBristow.com.