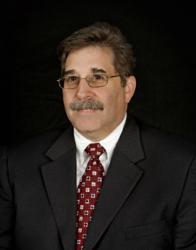 I am delighted to participate on this panel with some world-class people and look forward to sharing experiences with the attendees!
Encinitas, Calif., and Austin, Texas (PRWEB) October 02, 2012
FreedomVoice Systems, one of the largest US providers of cloud-based VoIP phone systems, today announced Bill Miller, VP of Operations, will serve as a panelist at the Cloud Communications Expo for the "Is it really my data if it is in the cloud?" educational session on Oct. 3, 2012 from 2:30 p.m. to 3:15 p.m. at the Austin Convention Center in Austin, Texas.
Miller will join Elad Yoran, CEO of Vaultive, and Jeff Uphues, VP Sales & Marketing of Cbeyond, as panelists while Thomas Howe, Principal of Embrase, will moderate the discussion.
"I am delighted to participate on this panel with some world-class people and look forward to sharing experiences with the attendees," said Miller.
The group will discuss the various advantages of streamlining business operations by leveraging cloud-based services such as hosted VoIP, hosted email, and other cloud-based unified communications solutions. By moving to Infrastructure as a service (IaaS), businesses are able to decrease costs and increase efficiency and agility.
About Bill Miller
Miller brings to FreedomVoice more than 20 years of senior leadership in the telephone and data networking industry. He has been involved in multiple facets of VoIP technologies, including developing and bringing innovative products to market within large enterprises and entrepreneurial ventures through a variety of channels. He has most recently been developing cloud infrastructure solutions. He is a recognized leader with proven experience, driving revenues and fostering channel expansion by delivering proven paths to growth through partnerships and positioning.
About FreedomVoice
FreedomVoice Systems was founded in 1996 and today serves nearly 30,000 customers nationwide. It got its start providing virtual phone systems to small businesses and Fortune 500 companies alike. This service remains a key offering from FreedomVoice, including business-enhancing features such as 800 numbers, an auto attendant, call forwarding, and voicemail-to-text. FreedomVoice launched the FreedomIQ hosted VoIP phone system product in 2006, responding to overwhelming business demand for cloud-hosted phone service. All of FreedomVoice's platform technology has been developed in-house to provide a unique, customizable, and flexible solution that works with any company's workflow. Based in Encinitas, CA, FreedomVoice is privately-held and remains profitable through strategic partnerships and the agility to develop new technologies ahead of the curve.
For more information, please visit the company's websites at http://www.FreedomVoice.com and http://www.FreedomIQ.com.
"FreedomVoice" and "FreedomIQ" are registered trademarks of FreedomVoice Systems.