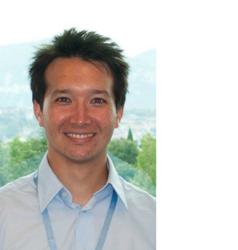 "We want consumers to be able to get safe, effective, high-quality drugs. If they want to order them online that is terrific, but use a safe and legal online pharmacy." Dr. Margaret Hamburg, commissioner of the FDA.
La Jolla, CA (PRWEB) October 03, 2012
Tim Mackey and Bryan Liang, co-director of the Health Law master's program, were interviewed as part of an ABC news special last Friday, September 28th launching the FDA's national campaign, BeSafeRx, to alert the public to the danger of shopping for medicine online.
These two University of California, San Diego medical researchers showed ABC News how easy it was for them to set up their own fake drug store using search engines, Facebook and Twitter to draw potential buyers, and no pharmaceutical degree or any medical license, was required to set up any of these websites.
"We basically created a Web app which is very descriptive and has a medical professional, a picture of a person that we just purchased, and we were able to post it online without any verification or requirements at all," Mackey said.
Liang and Mackey said their mock site saw more than 1,000 unique users in the 10 months they were active. The outgoing links they included went to a "dead page," and they did not actually sell any pharmaceuticals.
A hit-and-run pharmacy is lightning fast to start and even faster to disappear -- all before authorities can catch up.
"The bad guys know when they're getting chased, so they just shut down within a minute, and then literally within another hour they've set themselves right back up again," said Bryan Liang, head of the Center for Patient Safety at the University of California, San Diego School of Medicine in addition to acting as co-director of the Health Law program. "What it's telling us is that there's clearly no enforcement, and Facebook and others in this space are making money off of illicit drug sales."
The FDA's goal is to create awareness, not scare people away from online pharmacies. Read the entire article: FDA: Beware Buying Prescription Drugs Online.
Tim has benefited immensely from the Masters in Advanced Studies Degree in Health Law from both a personal and professional standpoint. The program was the catalyst for his current academic pursuit of obtaining a PhD in Global Health and also resulted in career development and promotion in his legal and compliance profession in the medical device industry.
"The Health Law Program has genuinely been a life-changing program for me and has provided me opportunities that I never dreamed of. I would highly recommend this program to anyone who wants to pursue the rigors of academic study in the growing multidisciplinary field of Health Law."
The Master's Degree in Health Law is conferred jointly by the University of California, San Diego and California Western School of Law. A third partner is UCSD Extended Studies and Public Programs, which administers the program and provides student advising. The curriculum is jointly managed between the Department of Anesthesiology in the UCSD School of Medicine and California Western School of Law, and the Institute of Health Law Studies.