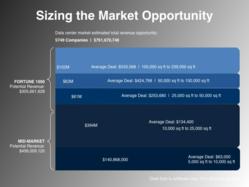 The market opportunity powerpoint deck was very useful for me to communicate the market opportunity to the management team, VP Product Management
San Francisco, CA (PRWEB) October 04, 2012
On October 1, VP Marketing On Demand was launched by a CMO as the premiere marketing resource to create or update integrated and effective marketing plans. The new site provides marketing planning templates that facilitate building demand creation, demand management, social media, messaging and positioning and website plans. Download the free PowerPoint planning template – Size the Market Opportunity.
One of the challenges faced in marketing is trying to balance a finite set of resources against an almost infinite set of business needs. Often times current resources are at full capacity, there may not be subject matter experts in-house, the "marketing bench" is empty, or a fresh approach is needed. Historically, this scenario would lead to hiring a full-time employee, adding a contractor or outsourcing. In certain instances, these options may be a good choice but they are expensive, time consuming and require a significant ramp to productivity. Many times, all that is required is a jump-start that includes an outline of a proven process, compelling graphics and sample content. Hence, VP Marketing on Demand has addresses this issue by creating marketing planning templates based in PowerPoint.
"The sales team did not have a qualified pipeline and everyone was suggesting one and done marketing programs. By introducing the demand creation template we were able to focus our efforts on building an integrated marketing plan to create pipeline", stated a VP Marketing at a start-up.
The use of marketing planning templates is an efficient and effective way to create or refresh marketing plans. Leveraging marketing templates that have been created by a veteran executive marketing professional and tested in start-ups and in Fortune 500 companies is a great way to set your marketing plans up for success while saving time and money.
Pictures are worth a thousand words and the right image is worth even more in business. However, PowerPoint can be less than effective when there is only text on each slide, the graphics are sloppy or there is no underlying process that ties the story together. In many projects, so much time is dedicated to pulling the content for a plan together that there is little or now time to polish that in a formal presentation. And, it is that presentation that is used to communicate the value and drive the project.
PowerPoint is one of the most powerful tools for presenting ideas and concepts and is frequently the format of choice for presenting plans. First impressions count and using a quality marketing PowerPoint template is a great way to ensure that your strategic marketing plan has that professional look and that you make a great first impression. To maximize the impact of your presentation and save time, consider using a professionally engineered PowerPoint template from http://www.vpmarketingondemand.com.
About VP Marketing On Demand
VP Marketing on Demand was founded by Peter Buscemi, a CMO with 30 years experience that spans start-ups and Fortune 500 companies. The sole purpose of VP Marketing On Demand is to provide marketing insights and a huge head start to those tacking key marketing projects through managed, repeatable processes. Over decades, in working with various boards and executive management teams (CEO's, COO's, VP's Sales and Development) patterns developed in terms of what the key marketing challenges were, how to address them and how to communicate about them. As a direct result of those experiences, all of that knowledge has been packaged into marketing templates that can be leveraged to provide a huge start to anyone tackling any of these marketing opportunities.