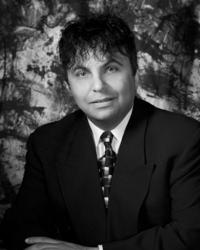 Hamilton, Ontario (PRWEB) October 03, 2012
Lambros Klouvidakis, a private Canadian citizen with a broad background in science and business, recently revealed stunning results of his more than 12 years of study of the foreign exchange: a formula he uses to calculate future exchange rates – with an unprecedented and astonishing 99% accuracy. He also announced that through his company, Semathy he will share his commentary on rates with foreign exchange traders and industry leaders to help them experience better trading success.
"People tell me what I've discovered is impossible, but I sit them in front of the computer and show them, then they change their tune," Klouvidakis said. "Through many years of hard work looking at money in a new way, God gave me eyes to look forward, and that's what I do. We live in a world where the average senior citizen has lost more than 40% of their retirement investment money and the Dow Jones lost more than 50% in a single day. We have to figure out a better way, and this is my contribution. It will change the way you think about money."
He said his motivation is to give people an alternative to the usually disappointing performance of stock exchange investments and help them reach their financial goals. Over the 12 years, he logged more than 20,000 hours of work and produced more than 9,000 pages of notes and drawings that test and explain his incredible foreign exchange formula.
Foreign exchange investments offer greatest opportunity for investment success Klouvidakis says the application of his formula works with any market except the foreign exchange is more liquid, because the forex market is the purest in the world, without many of the limitations or distractions of other markets.
Semathy members receive e-mail notices consisting of current foreign exchange rates and forthcoming rates, then they can decide for themselves what trades in the foreign exchange to make. Semathy members pay a monthly fee.
http://www.youtube.com/watch?v=xAv8YoDN1C8
Klouvidakis' hope is that Semathy™ commentary services can be a tool to help individuals, financial advisors, central banks, fund managers, financial institutions, corporations, non-profits, and governments reach their financial goals.
"The foreign exchange formula I discovered is real, and it's enormously powerful," says Klouvidakis. "I realize this approach to money is unlike anything else out there. All I ask is that people give it a chance to work for them and use what they learn for the greater good of mankind."
For more information contact Mr. Klouvidakis directly at 519-794-0399 and visit his website at http://www.semathy.com