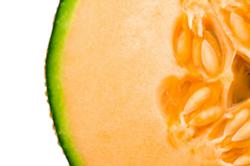 I felt like I was reading the Jensen Farms inspection report all over again
(PRWEB) October 03, 2012
In September, the Centers for Disease Control and Prevention announced that 270 persons from 26 states had become ill with one of two strains of Salmonella—Salmonella Typhimurium or Salmonella Newport—after consuming cantaloupe grown by Chamberlain Farms Produce, Inc. of Owensville, Indiana. According to the CDC, 270 outbreak victims were infected with Salmonella Typhimurium and 30 were infected with Salmonella Newport. At least 101 outbreak victims were hospitalized and 3 Kentucky residents died.
Today, the U.S. Food and Drug Administration released its Form 483 Report of Inspectional Observations made at the Chamberlain Farms cantaloupe processing facility. Among observations documented in the report are:

Indications of poor sanitary practices demonstrating contamination in the firm's cantaloupe packing shed through environmental swabs and product samples, which tested positive for Salmonella Typhimurium, Salmonella Newport and Salmonella Anatum.
Inappropriate construction or design of food contact surfaces in a manner to allow for appropriate cleaning.
Failure to clean as frequently as necessary to protect against contamination of food.
Standing water in the packing shed … this water appeared to have algae growing in it.
A processing water line constructed improperly to prevent food contamination.
A lack of records to show monitoring of effective levels of chlorine sanitizer on the cantaloupe processing line.
Failure to remove litter and waste that may attract pests.
"It is really hard to imagine that almost exactly a year after the deadliest foodborne illness outbreak in a century—one that was traced to cantaloupes—we would have another outbreak. The entire industry should have taken a lesson from the Jensen Farms Listeria outbreak and modified growing and processing practices to prevent bacterial contamination within facilities," said William Marler, a nationally recognized attorney and food safety advocate who has represented thousands of victims of foodborne illness, including victims of the Chamberlain Farms and Jensen Farms cantaloupe outbreaks.
"I felt like I was reading the Jensen Farms inspection report all over again," Marler added.
BACKGROUND: William Marler has represented thousands of victims of foodborne illness in litigation resulting from E. coli, Salmonella, Listeria and other foodborne illness outbreaks since 1993. He currently represents victims of outbreaks traced to mangoes, cantaloupes, peanut butter and other foods. To schedule an interview with him, please call or email Suzanne Schreck at (206) 356-2141 or sschreck@marlerclark.com.