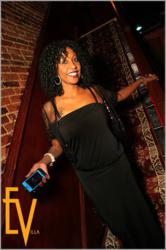 Eden's Lounge & E-Villa focus on bringing quality nightlife to Baltimore.
Baltimore, MD (PRWEB) October 04, 2012
Eden's Lounge, Baltimore's nightlife leader for over 7 years, is looking to add different types of events to its lineup. Owner Helen Metaferia also owns E-Villa. E-Villa has worked with several promoters in the Baltimore area, including Chris Keating and Patrick Turner, to bring national talent to Baltimore. Some DJs include Coki, Orchard Lounge, Kraddy, Bauuer, Ame, etc.
With Eden's Lounge capacity (350) doubling E-Villa's capacity as well as the quality of music being absolutely outstanding, Helen is interested in bring national talent to Eden's Lounge. So what better way to get this movement kicked off than by teaming with promoter Chris Keating to bring LTJ Bukem and DRFAMEUS. LTJ Bukem, fresh off his flight from London will come and turn Eden's Lounge into a live music, dub step, drum and base, and house music venue. Most people from Baltimore go to DC's U Street Music Hall or 930 Club to to hear national talent. Helen hopes to change that with her venues E-Villa and Eden's Lounge.
Baltimore, historically, has had a bad reputation regarding its nightlife and other facets of the city. With nightlife venues like Eden's Lounge and E-Villa that focus on bringing quality entertainment to Baltimore, Helen feels this is helping to change the way people view Baltimore. Part of the reputation change is when national and international talent and celebrities visit Baltimore and realize how cool of a city Baltimore really is.
Helen Metaferia
Making her journey from Ethiopia, Helen has always been an entrepreneur at heart. She now owns two beautiful venues in Midtown Baltimore. Helen is known as a party socialite in the Washington DC & Baltimore metro area. Her dream of owning nightclubs is now happening. She now has her eyes set on designing commercial and residential properties.
Eden's lounge
Located in the heart of Mt. Vernon, Midtown Baltimore, Eden's Lounge has been leading Baltimore nightlife for over seven years. Eden's Lounge boasts very tasty appetizers and entrees, including Ethiopian entrees. Eden's Lounge has also become known for it's happy hours and nightlife. Attracting diners and party goers from all over the world, Eden's Lounge has become internationally known as the place to be if you are looking for good food, cocktails, and entertainment.
E-Villa
Located int he heart of Mt. Vernon, Midtown Baltimore, the new E-Villa has everyone in Baltimore talking. E-Villa in its infant stages has attracted national and international deejay talent. The vibe in E-Villa is like no other in Baltimore. E-Villa boasts one of the best sound systems in Baltimore. E-Villa is also one of the few venues in willing stick to the underground party scene. Last but not least, the food, cocktails, and ambiance are unmatched in Baltimore.