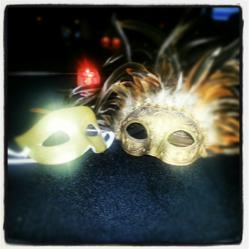 We decided to put this event together to help those who have fallen victim to blindness." Scott R. Tischler
Chicago, IL (PRWEB) October 03, 2012
Scott R. Tischler announces a Charity Masquerade Ball to be held in Chicago for the victims of blindness. Scott was recently in Nashville TN attending a Masquerade Gala with a friend when he came up with the idea. Scott Tischler and Damon Washington will be making a custom gold and jeweled masquerade mask to auction off for the Victims of blindness. Scott Tischler, Troy Tischler, and Damon Washington are set to climb Mount Kilimanjaro in January to help raise money for those who have fallen victim to blindness or poor in sight especially in third world countries.
The venue is being determined in the next few weeks and will be announced as soon as it is procured. Damon Washington and Scott Tischler will be inviting some celebrities and professional sports figures to the masquerade ball. The goal is to help raise money towards the $100,000 they are working on raising to benefit those who have poor sight or are in need of serious surgeries to restore their vision.
Tickets to the ball will be $100 per couple and $500 for VIP seating. 100% of the monies raised will be donated to the Charities Mr. Tischler and Washington work with. Donations to auction off are greatly appreciated. Please feel free to contact Mr. Tischler and team for further inquiries.