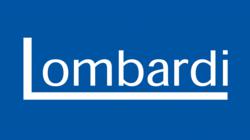 "This is a time of tremendous expansion and innovation at Lombardi Publishing," says Wendy Potter, Managing Editor. "We are pleased to have Lloyd join our team."
New York, NY (PRWEB) October 05, 2012
Lombardi Publishing Corporation, a 26-year-old consumer publisher that has served over one million customers in 141 countries, is proud to announce that, due to strong growth, it has added Lloyd Penney to its editorial team as Copy Editor.
"This is a time of tremendous expansion and innovation at Lombardi Publishing," says Wendy Potter, Managing Editor. "We are pleased to have Lloyd join our team."
Penney joins the Lombardi Publishing editorial staff as Copy Editor to support and refine the company's print and online mediums. Potter anticipates that his experience in the field, journalistic background, and personal commitment to detail will foster Lombardi's dedication to quality with its growing array of health and financial newsletters, e-newsletters, web sites, special reports, and books.
Penney received his Bachelor of Applied Arts degree in Journalism from Ryerson University. His extensive career encompasses editorial experience in a variety of print and web media and experience in radio and television broadcasting. Penney has been employed by such organizations as the Law Society of Upper Canada and Ontario Association of Architects and he has spent more than six years with well-known Canadian company CTVglobemedia, specifically working with The Globe and Mail. He has also held positions with a print company, a record label, and a global print branding firm.
Penney has occupied many positions with these various companies, such as proofreader, editor, copy editor, copywriter, writer, production assistant, and communications assistant, attesting to his abilities in the editorial arena. Having experience in a variety of professional fields, Penney is expected to be a valuable addition to Lombardi Publishing's creative editorial growth.
Potter notes, "Beyond his professional accomplishments, Penney brings the same creative energy that has been at the heart of Lombardi Publishing's business for the past 26 years."
Founded in 1986, Lombardi Publishing Corporation, which has served over one million customers in 141 countries, is one of the largest consumer information publishers in the world. For more information on Lombardi Publishing Corporation, and to get its popular Profit Confidential e-letter sent to you daily, visit http://www.profitconfidential.com/. Or visit http://www.lombardipublishing.com/customer-service.html.
# # #