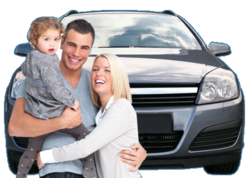 Get a Quote Online in Minutes.
(PRWEB) October 03, 2012
With the help of a newly launched insurance website - BlueFlagInsurance.com click here to visit, drivers in the United States can take control of their insurance rates and coverage options by comparing quotes from local auto insurance providers.
The site, BlueFlagInsurance.com, uses a simple interface to present drivers with a list of insurance providers. Drivers input a zip code to view an instant, accurate list of major auto insurance carriers near them. The drivers can then select any of the carriers to fill out a brief form for a free, no-risk insurance quote.
"Unfortunately, many drivers believe that insurance quotes cost money, since most insurance companies and agents charged for quotes in the 1980s and 1990s," said a representative of the website. "The Internet really gives drivers a new set of resources for taking control of their policies, and we're proud to offer the best resource for gathering information about potential insurers."
Because BlueFlagInsurance.com only asks for a zip code, drivers can use the tool to compare insurers in complete privacy without receiving unsolicited calls and emails from insurance companies.
Click here to switch & save up to $450 on car insurance.
"Many car insurance comparison tools collect a lot of information about their customers and sell it to car insurance agents," the representative said. "We prefer to give our visitors the means to act as their own insurance agents by shopping around in a safe, secure way."
Drivers can use the resources on Blue Flag Insurance to compare insurance coverage options by reading through personalized quotes. Educated drivers make smarter decisions overall about their coverage options, and the resulting policies offer better value for drivers' money by eliminating unnecessary coverage and setting deductibles at a reasonable level.
In addition to car insurance resources, the website offers a set of tools to give visitors simple ways to compare health insurance, life insurance and homeowner's insurance quotes.
"To use any of our insurance tools, people simply need to enter their zip codes and start reading through accurate quotes from high-quality insurance carriers," said a representative of the website. "It's a really fantastic way to keep all of a household's insurance bills under control without sacrificing coverage."
BlueFlagInsurance.com is an online insurance resource that offers localized lists of major insurance carriers. The recently launched site offers resources for health insurance, life insurance, homeowner's insurance and car insurance.
For more information, insurance shoppers can visit http://www.BlueFlagInsurance.com/