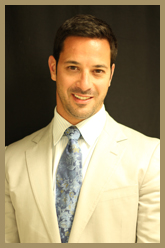 As a plastic surgeon, it is my duty to treat each patient with an individualized approach to give them the best and most harmonious result for their specific facial features
Miami Beach, FL (PRWEB) October 03, 2012
The periorbital features, those surrounding the eye, are an immediately recognizable cue to age, beauty and happiness and one of the most commonly discussed set of facial features in plastic surgery consultations. For these reasons periorbital surgery is in high demand and a source of concern for prospective patients. Females fear an operated look while males fear rendering their face feminine and operated (http://books.google.com/books?id=SeZXy1EBbzsC&pg=PA271&lpg=PA271&dq=feminizing+blepharoplasty&source=bl&ots=E-BPomJWpa&sig=cu7qxIXTck879M16A7ubvOBsP10&hl=en&sa=X&ei=HgpsULOKMZT68QTg4YD4Cw&ved=0CGAQ6AEwBw#v=onepage&q=feminizing%20blepharoplasty&f=false)
Dr. Rian A. Maercks of the Maercks Institute of Miami has devised a strategy that allows him to deliver elegantly beautiful and natural results to his patients. He has developed what he calls the "Sexually Dimorphic Blepharoplasty." "A blepharoplasty is not a blepharoplasty. As a plastic surgeon it is my duty to treat each patient with an individualized approach to give them the best and most harmonious result for their specific facial features. This of course means drastically different treatments for different genders and lifestyles" Dr. Maercks explains. "In residency plastic surgeons are typically taught conventional ways to treat female eyes and learn to apply this technique to male eyes. The danger of male feminization is often discussed but not addressed."
Before expanding his practice with The Maercks Institute, Dr. Maercks sought out the most advanced craniofacial and aesthetic plastic surgery training and exposure the world has to offer living in Europe, Central and South America. Using his advanced reconstructive and aesthetic experience and insight gained from world masters, he developed a tailored technique to get the most out of male and female blepharoplasty.
"When treating the male face you have to be careful to not make it too 'pretty' or perfect. There has to be a certain aspect of rough imperfection. For the male eye this basically boils down to a lower eyelid crease. This feature is necessary for male gender recognition and results from a different architecture of the orbicularis oculi, the muscle around the eye." Dr. Maercks has developed a muscular approach to male lid suspension, which allows the subtle laxity necessary at the edge of the lower eyelid while maintaining strong lid support. He explains that "females are a different story. Females have a relative absence of lower lid bulk or fold, and this has to be accounted for by separating vectors of canthal and muscular suspension." This means that there are completely separate steps for eyelid structural tightening and muscular suspension. "A female eyelid must have a canthal incline of about 2mm or more depending on facial features while most male faces tolerate more of a flat canthal incline dependant on their facial features. Female faces can also accommodate a clean and tighter lower lid appearance. This means a different technique with vertical support of the structural lid and more horizontally oriented muscular vector will result in the best result."
While the technical details of Dr. Maercks' fine tuned aesthetic procedures are fascinating, the most incredible part of the "sexually dimorphic blepharoplasty" is the results. This insightful and gifted surgeon has achieved truly unoperated appearance while delivering striking gender sensitive rejuvenation to men and women.
.