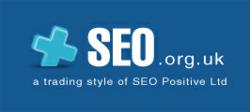 SEO remains the key player most likely because it is a more natural approach to increasing web traffic
(PRWEB UK) 3 October 2012
SEO.org.uk are an Essex-based Search Engine Optimisation and online promotions company. As part of their dedication to online marketing, SEO.org.uk have commented on a US study claiming SEO is the best way to generate leads online.
The study reviewed more than 500 US marketing professionals- 65 pc of whom were identified as B2B marketers. Companies examined included: General Electric, Sony, Cisco, Olympus, Bose and FedEx.
The 2012 State of Digital Marketing Survey also reports B2B marketers have indicated that social media marketing has also surpassed Pay Per Click as a lead generation method.
The survey revealed that SEO was credited by 59 pc of B2B and 49 pc of B2C marketers as the greatest lead generator. Whereas B2B marketers believe social media tops PPC at 21 pc and 20 pc respectively.
Compared to last year's report, survey results highlighted that more credit was given for lead generating by B2B and B2C marketers than PPC techniques.
A member of the team at SEO.org.uk shares her thoughts on the subject:
"Whilst Pay Per Click is still an effective lead generation tool, SEO still remains on top. With the constant updates and algorithm changes going on in the world of search, SEO remains the key player most likely because it is a more natural approach to increasing web traffic."
Seo.org.uk is an Essex-based company with the aim of bringing effective yet affordable online marketing services to companies from all industries and backgrounds. The company offers a huge range of services including search engine optimisation, Pay Per Click account management, social media marketing and website design.