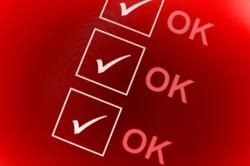 (PRWEB UK) 9 October 2012
Following widespread media reporting that thousands of public sector workers were being paid via their own limited companies, the Treasury have issued guidelines to all public sector bodies showing how they must deal with 'off-payroll remuneration'.
Any public sector worker not employed directly through PAYE, who is paid over £220 per day where the contract lasts for over 6 months, will be affected. However, it is possible that some public bodies may apply the guidelines to contracts of any length. Contractors working through their own limited company and providing a service to the public body are very likely to be caught by the new rules.
The public body will require assurance and proof from the contractor that they are operating outside IR35. The worker must take the newly introduced 'Business Entity Test'. If the test confirms they are low risk, the worker will need to provide further evidence to support this finding such as evidence of actual substitution. It is thought that most workers are likely to be classified as medium or high risk. In this case, the worker must then provide evidence that they are paying tax correctly.
The guidelines say that the worker must provide sufficient evidence within 20 days otherwise their contract could be terminated and details of the worker passed to HMRC for their consideration. These are very harsh guidelines so any workers that find themselves in this position must take positive action immediately.
In response to the new directive, Carrington Accountancy have launched a dedicated service which will give detailed advice to contractors caught under the legislation. The new Carrington Public Sector IR35 Service will undertake a detailed review of the contract between the limited company and the public body or agent. This will include any recommendations for amendments that are necessary to ensure the contract is IR35 compliant. A detailed assessment of actual working practices will be conducted and any areas highlighted that may need addressing and /or improving. The IR35 Team will work with the contractor to complete the HMRC Business Entity Test and evaluate the score. Advice will then be given as to which areas could be improved to increase the score. Carrington Accountancy will then provide a Public Sector Contract Pack which can be presented to the public body to support the contractor's position that they are outside of the IR35 legislation.
In most cases dealing with the new requirements and making any necessary changes will mean that contractors can confidently prove they will not be affected by the new off payroll legislation. Inevitably though, there will be circumstances beyond a contractors control that means they are at risk. Should this be the case Carrington Accountancy will be advising on all options available and assessing the impact should a contractor have to operate within IR35 for the remaining duration of the contract.