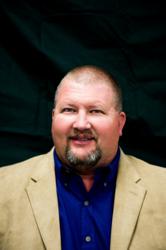 "As someone who has experienced the economic changes in the San Luis Valley area, I know that local employers will benefit from strategic staffing services."
Alamosa, CO (PRWEB) October 03, 2012
Nectir Inc., an emerging national network of staffing firms, announces the opening of a new branch, Nectir Alamosa. Active community member and local professional, Arlan Van Ry, will manage the office and develop the branch's market and client base as Vice President of Business Development. Nectir Alamosa will provide contingent staffing, contract-to-hire services, direct-hire services and rapid deployment staffing for local and regional companies and will specialize in manufacturing, engineering, distribution, construction and light industrial positions.
"As someone who has experienced the economic changes in the San Luis Valley area, I know that local employers will benefit from strategic staffing services," says Van Ry. "With Nectir's experience and established infrastructure, we are excited to help businesses find top talent while reducing their hiring expenses."
During periods of economic recovery, businesses historically turn to staffing firms to recruit employees. This occurs because of the many benefits that staffing agencies provide for employers including flexibility and reduced hiring costs. According to recent statistics from the American Staffing Association, the number of temporary and contract workers employed through staffing firms were 5.4% higher this year compared to 2011.
Van Ry is a native of Alamosa and continues to have strong local ties within the community. He completed his primary education within the Alamosa school district before joining the U.S. Army and serving with the 3rd Ranger Battalion from 1988 to 1991. Van Ry earned his Associates Degree from TSJC in Alamosa and currently serves on the Alamosa School Board.
"We know that Arlan will become the 'go-to' guy for staffing needs in the San Luis Valley," says Abid Abedi, CEO and Founder of Nectir. "He has a great perspective about the needs of employers in the market and truly understands the region's business dynamics."
For more information about Nectir Alamosa's staffing services or open positions, please call 719.496.6901, email Alamosa(at)nectir(dot)com or visit http://www.nectir.com/alamosa.
About Nectir, Inc.
Nectir, a Managed Staffing company, was founded in 2010 in response to the changing dynamics of the staffing industry. The company provides back-office services, infrastructure, robust recruiting, payroll funding and marketing support through a franchise model that allows its franchise partners to focus exclusively on client-facing activities. Nectir staffing franchises are independently owned and operated and provide contingent staffing, contract-to-hire, and direct-hire services to companies in their respective local and regional areas. For more information, visit http://www.staffing-business.com or call 972-528-8262.