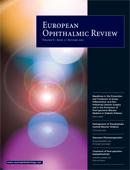 "There is a universally recognised need for effective therapies in eye conditions involving neovascularisation." James W Bainbridge
(PRWEB UK) 9 October 2012
The National Institue for Health Research (NIHR) announces new developments in Ocular Neovascular Disorders with new eyedrops that inhibit Aganirsen (GS-101). In recent times therapies aimed at preventing angiogenic-mediated disorders must differentiate between healthy and pathological angiogenesis or neovascularisation for health and safety reasons. However it has been discovered now know that aganirsen is an antisense oligonucleotide that inhibits the insulin receptor substrate angiogenic pathway by targeting the IRS-1 messenger RNA. To date, studies of aganirsen have focused mainly on ocular disorders because of the ability to assess non-invasively the effect of the drug on neovascularisation and to address the unmet need for effective therapies in these blinding disorders. Aganirsen eye drops inhibit progressive corneal neovascularisation and appear to be well tolerated. It seems as if the drug may offer an alternative and/or adjunct to intraocular anti-vascular endothelial cell growth factor (VEGF) agents, which are the current reference standards to prevent neovascularisation in retinal diseases. This is because it has a different and potentially complementary mechanism of action and can be administered topically. Antisense oligonucleotides targeting IRS-1 may present a valuable new approach to control pathological angiogenesis in the eye and elsewhere.
Ocular neovascular disorders are a major cause of sight impairment worldwide. Aganirsen is a topical antisense oligonucleotide that inhibits IRS-1 and thus neovascularisation, without interfering with normal angiogenesis. Topical aganirsen significantly inhibits progressive corneal vascularisation and appears well tolerated. The results of ongoing trials for other indications will help determine its viability as a feasible alternative to conventional anti-VEGF therapy.
Authors 1 | James W Bainbridge, 2 | Vanya Loroch, £ | Eric Viaud and 4 |Claus Cursiefen 1. Professor of Retinal Studies, National Institute for Health Research (NIHR) Biomedical Research Centre for Ophthalmology, Moorfields Eye Hospital and University College London (UCL), London, UK; 2. CEO, Loroch Communications, Essertines-sur-Rolle, Switzerland and Swiss Biotech Association, Zürich, Switzerland; 3. CEO, Gene Signal International SA, Lausanne, Switzerland; 4. Chairman and Professor, Department of Ophthalmology, University of Cologne, Cologne, Germany
For full article and references please see here.