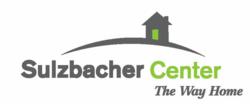 I am proud to work for a corporation that is aware of the needs of people in our local community.
Jacksonville, FL (PRWEB) October 17, 2012
Foundation Financial Group employees at its Jacksonville Regional Sales Center, located at 225 Water Street, supported the Sulzbacher Center, a local homeless shelter, on September 22nd. The FFG team volunteered their time in support, and also made a monetary donation to the cause.
The mission of the Sulzbacher Center is to empower homeless and at risk women, children, and men through health, housing, and income services thereby restoring hope and self-sufficiency. The vision is ending homelessness one person at a time.
Every night in Jacksonville, three thousand local men, women and children are homeless. Each one has an immediate need for food and shelter. But just as important, each one deserves the opportunity to achieve a better life with a home of their own, an income to live on, and access to health care. Sulzbacher Center provides programs that transform lives. In the process, it creates a better city for all.
Sulzbacher Center is Northeast Florida's only provider of comprehensive services for homeless men, women, and children. It is also one of only a few centers in the nation to offer a full range of services for the homeless 24 hours a day, 7 days a week, 365 days a year. Sulzbacher Center serves nutritious meals, offers safe shelter, provides outstanding health care and high-quality children's programs, and its job placement assistance and life skills programs equip men and women for employment and success. Sulzbacher Center offers something simple, but important - hope.
The Sulzbacher Center for the Homeless opened its doors in 1995. It originally only served men and only had the capacity to provide breakfast to residents. As the face of homelessness in Northeast Florida has evolved so has the Center. Now the Sulzbacher Center is home to over 340 men, women and children.
The Center was founded on the premise that homeless persons need and deserve more than just a meal and a bed to facilitate their recovery and reintegration into the community. The Center provides a continuum of care approach to addressing all aspects of homelessness.
"I am excited to support this amazing cause that helps local children and adults in need," said Event Coordinator, Marcy Strickland. "I am proud to work for a corporation that is aware of the needs of people in our local community."
To learn more about the Sulzbacher Center, visit http://www.sulzbachercenter.org/
About Foundation Financial Group
Foundation Financial Group is a multibillion dollar financial services corporation. FFG offers its customers Best in Class service through its Insurance, Retirement, Mortgage, and Tax Services. Named one of the fastest growing financial companies in the country by INC magazine, FFG has continued to grow its nationwide presence with over 100,000 new customers per year in 39 states. In addition to the value that Foundation Financial provides every customer, it is also dedicated to its communities and the people who live in them. Through a vast array of philanthropic endeavors the company not only provides significant monetary donations but also fosters a workforce environment that encourages all team members to personally make a difference. Foundation Financial is committed to its strong focus on customer service and community investment as it continues to grow and compete with the largest financial institutions in the world.
Foundation Financial Group reviews all public relations inquiries. For additional information, interview and image requests, contact the Foundation Financial Group Public Relations team at 866-659-3200.