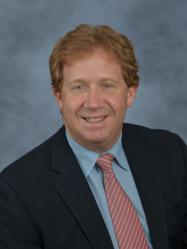 Mt. Kisco, NY (PRWEB) October 09, 2012
A new study by the French National Institute of Health and Medical Reseach shows that people who suffer from obesity and accompanying health problems, such as high blood pressure, experience accelerated cognitive decline, more intense mental illness, and sustained co-morbid conditions later in life.
The study, performed by the French National Institute of Health and Medical Research, tested 6,401 patients, 53 percent of which were normal weight, 38 percent overweight and 9 percent obese, over a period of a decade for cognitive ability. Over the years, participants underwent a selection of cognitive tests, including assessed reasoning, short-term memory, and verbal fluency.
The findings concluded that test scores of people who were obese with metabolic risk factors showed cognitive decline 22.5 percent faster than those who were of normal weight without metabolic risk factors present.
Obesity has been shown to have a serious negative effect on metabolic risk factors such as high blood pressure, sleep apnea, type 2 diabetes, and heart disease, all of which are conditions that can be addressed or alleviated through weight loss surgery.
Indeed, patients who've undergone weight loss surgery have reported improvements with type 2 diabetes, sleep apnea, hypertension, high blood pressure, and raised blood fats. They also saw improvement with arthritis general pain, mobility, asthma, infertility, and lymphedema.
It is now being reported that people who suffer from obesity and accompanying health problems are also more likely to be impacted by mental illness, and may also experience accelerated cognitive decline in middle age.
Mitchell Roslin, MD, Director of Bariatric Surgery at Northern Westchester Hospital, has seen the effects of these findings first-hand in his experience with bariatric surgery patients.
"Clinically I have seen people with bipolar disorder or cyclothymia experience manic episodes following surgery. This can be seen through shopping sprees, divorces, high-risk sexual escapades and other behaviors. Rather than the cause, weight loss likely unmasks a pre-existing psychological illness," said Dr. Roslin.
Bariatric surgery is a primary, and perhaps most effective treatment method for achieving long-term weight loss today. Leading bariatric surgeons at Northern Westchester Hospital's Surgical Weight Loss center provide bariatric surgery to patients throughout New York. .
To find more information on NWH Surgical Weight Loss in New York, visit their web site, and their blog.
About Northern Westchester Hospital
Northern Westchester Hospital(NWH) provides quality, patient centered care that is close to home through a unique combination of medical expertise, leading edge technology, and a commitment to humanity. Over 750 highly skilled physicians, state-of-the-art technology and professional staff of caregivers are all in place to ensure that you and your family receive treatment in a caring, respectful and nurturing environment.
NWH has established extensive internal quality measurements that surpass the standards defined by the Centers for Medicare & Medicaid Services (CMS) and the Hospital Quality Alliance (HQA). Our high quality standards help to ensure that the treatment you receive at NWH is among the best in the nation. For a complete list of our services, please visit http://www.nwhc.net.
About Dr. Mitchell Roslin
Mitchell. Roslin, M.D. has been performing weight loss surgery in New York since 1994 and laparoscopic obesity surgery since 2000. He was part of the LAP-BAND® System clinical trial and has expertise in duodenal switch and revisional bariatric surgery. He is frequently asked by private bariatric practices all over the country to teach established surgeons new techniques and procedures. Recently, Dr. Roslin has served as invited faculty and given talks in Israel, Mexico, and Europe. Additionally, he has been an innovator in the search for new and better treatments. He holds several patents in the emerging field of Pacing Technology for the treatment of obesity. Most recently he has designed a method for the endoscopic treatment of relapse following gastric bypass.
Learn more about Dr. Roslin in his new video.