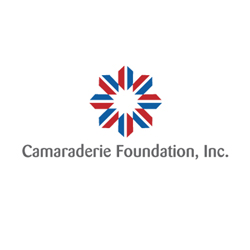 Together with the support of the community and companies like Intelligent Decisions, we are able to make a difference in the lives of the military families who reach out for support, said Tammy Knowles, executive director of the Camaraderie Foundation.
Orlando, FL (PRWEB) October 04, 2012
Intelligent Decisions (ID), Inc., and the Camaraderie Foundation announced today that the company will proudly serve as a premier partner of the nonprofit foundation based in Orlando, which serves our military families by building a strong community of support around them. Specifically, the foundation provides vital supplemental counseling and emotional and spiritual support for re-deployed soldiers, marines, sailors, airmen, reservists and guardsmen, as well as their families. Warriors and their families are facing Post Traumatic Stress Disorder, Traumatic Brain Injury, divorce, substance abuse, spousal abuse, and child abuse, among other problems. Through securing financial assistance from the private sector, the Camaraderie Foundation supplements and adds to existing government programs.
Ultimately, the foundation seeks to provide service members and their families with support, encouragement and counseling to alleviate the stress associated with their transition from the battlefield back into society. The organization firmly believes that private counseling and spiritual community can alleviate the issue and encourage service members to seek help, without feeling judged or isolated by doing so.
"The struggles our service members, veterans, and their families face after multiple deployments during this 11 year war have been great. The suicide rates are among the highest our military has seen, the unemployment rates for veterans are significantly higher than the national average, and their children have anxiety and more challenges in school than their peers," said Camaraderie Foundation Executive Director Tammy Knowles. "Together with the support of the community and companies like Intelligent Decisions, we are able to make a difference in the lives of the military families who reach out for support."
"There are few more important responsibilities than to take care of our U.S. soldiers who return home after serving our country and helping keep our nation safe," said ID President and CEO Harry Martin. "Intelligent Decisions' partnership with the Camaraderie Foundation means that, together, we will work to help fulfill the foundation's mission of ensuring that our military and their families get the counseling and emotional support that is essential to their success."
The Camaraderie Foundation offers 85% scholarships to qualifying military service members and their families to help combat the invisible wounds of war. As a supplement to what is offered by the military, these private sessions are conducted by licensed professionals and include anything from marital counseling to dealing with symptoms of post-traumatic stress disorder.
Through its C.A.M. (Community and Military) programs, Camaraderie offers comprehensive services to build a network of support around military families, provide relevant resources, and help adjust to pre- and post-deployment life. These initiatives include:

C.A.M. Family Fun Days – Military families are under significant emotional strain. Through community partnerships, Camaraderie offers family-friendly events that are free of charge to help couples reconnect, let kids be kids and to just have fun.
C.A.M. Nights – Individuals and families can find support through educational sessions, motivational speakers and fellowship at these free bimonthly events.
C.A.M. Groups – These counselor-led, peer-to-peer discussion groups are designed to address challenges, provide strategic guidance and tools and foster friendships.
For more information, please go to http://www.CamaraderieFoundation.com.
###
About Intelligent Decisions:
Founded in 1988, Intelligent Decisions (ID), Inc., is a recognized leader in developing and delivering innovative federal IT solutions to the civilian, defense and intelligence communities.
ID's Simulation and Training Division is located in Orlando, FL, and houses the management and development team for the Dismounted Soldier Training System.
For more information, visit http://www.intelligent.net or call toll-free (800) 929-8331.