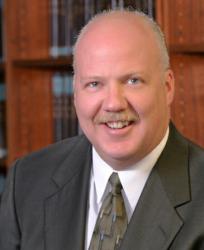 Glen Burnie, MD (PRWEB) October 03, 2012
Ben England, Founder and CEO of FDAImports.com, will present at American Conference Institute's FDA & USDA Compliance Boot Camp on Wednesday, October 3rd in Chicago, Illinois. The FDA & USDA boot camp is a gathering of in-house counsel, compliance and government affairs executives and private practice lawyers and provides two days of detailed seminars and workshops on topics important to the food, beverage, poultry, meat and dairy industries.
Mr. England will be joined by Odalys Perez Dines, General Counsel, Chief Compliance Officer and Corporate Secretary for Mitsui Foods, Inc., a global food enterprise with over 50 years of high-quality food sourcing for the foodservice, retail supermarket and restaurant sectors. Ms. Dines will share insight and experience on the below topics from a private sector perspective as well as share case studies and statistics on food regulation and compliance.
The presentation, "Food Imports: How to Ensure the Safety of Your Food Supply and Comply with Expected Reform under FSMA," will address specific key issues for the food industry such as:

The role of the U.S. agencies in regulating foods
Imported foods and the role of Import Alerts, PREDICT and Customs
The Food Safety Modernization Act, especially FSVP, VQIP and HARPC
Supply chain risk mitigation
The past, present and future state of FDA's regulatory stance on foods
Fees and costs to the private sector
Source:
http://www.americanconference.com/foodbootcamp/agenda
About FDAImports.com
FDAImports.com is an FDA consulting firm helping U.S. and foreign companies navigate through and meet complex FDA regulations for marketing and importing foods, dietary supplements, drugs, cosmetics and medical devices. Benjamin L. England, Founder and CEO, is a former 17-year veteran of the FDA and served as the Regulatory Counsel to the Associate Commissioner for Regulatory Affairs. Contact: Jon Barnes, (410) 220-2800 or pr(at)fdaimports.com.